Mixed reactions met the Justice Department's announcement that it would seek the death penalty for Dzhokhar Tsarnaev, one of the alleged terrorists behind the Boston Marathon bombing.
Though Massachusetts banned the death penalty 30 years ago, Tsarnaev will be tried under federal law. Timothy McVeigh, the former U.S. Army soldier behind the Oklahoma City bombing, was tried in a similar manner and was executed six years after his attacks.
As pundits, journalists and legal experts have already begun to wonder whether the death penalty is worth pursuing, it is important to realize that executing him will have its pros and cons. While almost everyone wanted Dzhokhar and his co-conspirator and brother Tamerlan dead after their identities were revealed and Dzhokhar was caught, almost nine months have passed since the attacks and for some, it may have dulled their wish for capital punishment.
Even in September, a Boston Globe poll found that only a third of in-state respondents favored the death penalty, while 57 percent favored life in prison without parole.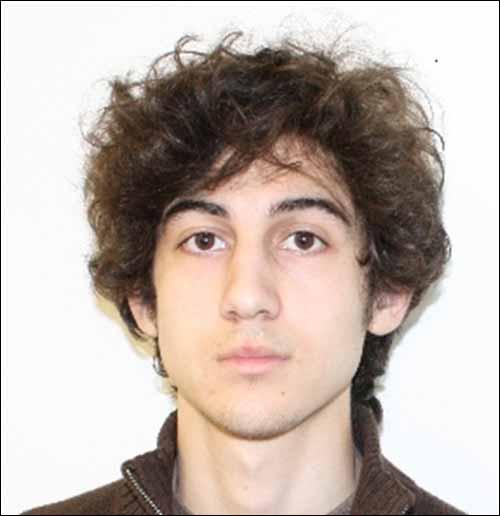 Several facts about the case stand out as evidence that Tsarnaev is eligible and should receive the death penalty. First, he will likely face four counts of first degree, meaning willful and pre-meditated, murder. Aside from the three bombing victims, the Tsarnaev's shot and killed MIT campus police officer Sean Collier unprovoked.
Add those to the long list of terrorism charges, use of a weapon of mass destruction and malicious destruction of property resulting in death, and the penalties will add up quickly. If he is not executed, he will likely receive a lengthy sentence of multiple life terms for charges that do not carry a life-imprisonment mandatory minimum.
If Tsarnaev receives such a sentence and is kept alive, any post-conviction media attention he may be offered could bring back painful memories and anger for survivors of the attack and area residents that see him in the media.
The most compelling reason for Tsarnaev to be executed is the same as the title of my op-ed: he deserves to die for his crimes.
He came to America from a hostile and unstable region rife with extremism and violence. He lived in Cambridge, a diverse and progressive town with exceptional public schools and plenty of opportunity, for about the same amount of time as I have. He could not have found a more welcoming home anywhere else in the country.
Yet, he and his brother harbored anger and misplaced resentment. Dzhokhar scribbled on the side of the boat he was found in that the attacks were retribution for civilian deaths in Afghanistan and Iraq. While such sentiments are common among jihadists and Islamic extremists, killing innocent people in another country does not honor civilian casualties. His actions likely aroused xenophobia, not sympathy.
Lastly, while some legal experts have said that his age may prevent the judge from handing down the death penalty, claiming that he was too young to understand the consequences of his actions is absurd. At 20-years-old, he is plenty capable of knowing right from wrong. If he truly believes that murdering innocent people in retaliation is morally acceptable, he must be executed.