Rising violence in Venezuela, murder of celebrity, hits home for Suffolk student
Venezuela is a country known for being home to some of the most scenic natural features, petroleum, and the world's most beautiful women. Having won more titles in the Miss Universe competition than any other single country, the event has become an important part of the pride of the Venezolanos, leaving them mourning over the recent loss of one of their beauty queens, Monica Spear.
Former Miss Venezuela and actress since she won her title in 2004, Spear, her British ex-husband, Thomas Henry Berry, and their five-year-old daughter, Maya, were victims of a shooting that happened while on a family vacation in their home country. The Guardian reported that the family's vehicle was assumed to have broken down on the side of the road. While they were waiting for help, five armed people, who are now in custody, accosted and shot all three family members. Both Spear and Berry were killed, but Maya is in the hospital recovering from a wound in her leg.
Suffolk freshman Jonathan Acosta Abi Hassan, born and raised in Venezuela, expressed that his family was shocked upon hearing the news over the winter break.
"I don't know where to begin," Abi Hassan said. "When I heard that she was dead, my mother and I started crying. I was crying because it's so sad to see how her daughter was also hurt in the assault. My mind was caught in the idea that I can't believe how a human being can hurt a child."
It is still unclear if the car was forced to a stop. Investigators are on the case to figure out if it was an attempted robbery or kidnapping of the family.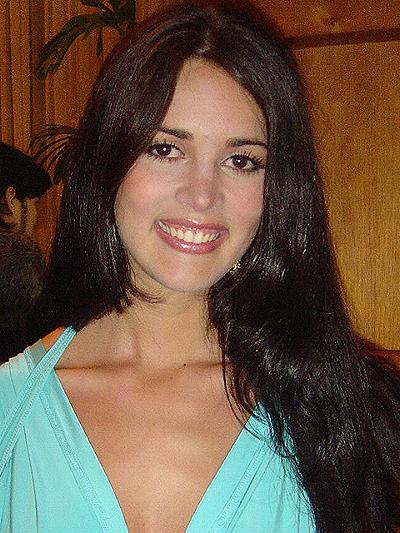 "Berry, 39, was shot in the chest while his former partner suffered multiple gunshot wounds. Their bodies were taken to a morgue in Valencia, which is about 110 miles west of Caracas," The Guardian reported. Maya has received proper treatment and is in stable condition with her grandparents.
In sharp contrast to the beauty of its attractions and people, Venezuela is also known for being one of the most dangerous countries of the world, with more killings than the United States and Europe combined. The Venezuelan Violence Observatory estimates that 24,763 killings occurred in 2013, pushing up the homicide rate to 79 per 100,000 inhabitants. This number has multiplied over four times in the last 15 years.
President Nicolas Maduro publicly sent condolences to Spear's family and reassured Venezuelans that safety in the country remained one of his top priorities. Maduro's administration claims that the statistics shared of the murders in the country are exaggerated and doubled, but "that would still make Venezuela more dangerous than many war zones," The Guardian stated, and that "several previous campaigns to improve public safety have failed to halt the worsening of the situation."
Spear no longer lived in Venezuela and moved to the U.S. due to personal concerns of the rising violence in the Latin American country. She lived in Miami, and was scheduled to return after the trip.
Abi Hassan said that this has alarmed his family over the lack of security in their country.
"My mother on the other hand was crying because of the security situation that is going on in the country now, knowing that Monica was just on vacation visiting her family in Venezuela. She told me that because of things like that she doesn't want me to go back to my country."
Leave a Comment