Tunisian women bear the brunt of labor following Arab Spring revolution
Three years after revolution ousted the oppressive Tunisian dictator Zine al-Abedine Ben Ali, thousands of female workers are still fighting a persistent uphill battle.
Nearly all of the agricultural labor is done by women. They currently account for 70 to 90 percent of the country's farming work force population.
Despite this and the world's belief that Tunisians are finding themselves in a more progressive environment, women workers are still only barely managing to fight back poverty.
As reported by Newsweek, a woman could work a 10-hour day and only receives $5 for her day's efforts.
Their work doesn't end on the job though; they are also expected to take care of conditions at home including being the sole caretakers of children and husbands who are not as willing to help. This, on top of the intensive work during the day, is an exhausting load. If they must, they will bring their children with them to watch over them as they work.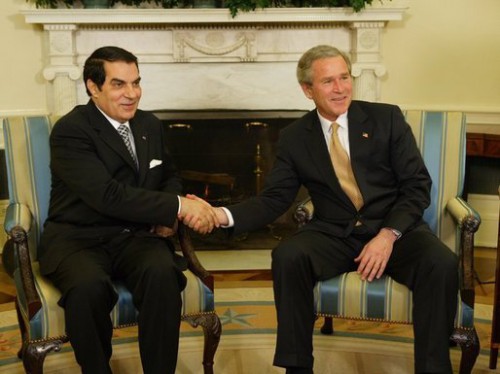 We are seemingly turning a blind eye to the people, particularly women, of Tunisia. It is easier to read only into the surface level and see the levels of successes made rather than dig only a little deeper and realizing the harsh realities of a population that is desperately and barely trying to stay above the poverty line and fighting hunger every day.
This has been a long battle with seemingly little progress. In 2008, women's rights activists and labor union officials demanded better conditions for young and uneducated female workers.
Yet it is apparent that little has changed.
Sadly, work isn't the only problem that women must face. Women's progress is taking a back seat. Women are under severe amounts of duress no matter if they are from rural areas, work in factories or are housekeepers. A women's status is still seen as being lesser than a man's and this is enabled by inequalities in wages and recruitment and a higher level of unemployment.
It is one of those situations where people subscribe to the notion of "ignorance is bliss"- what we cannot see won't hurt us. Sadly though, as we ignore the problems more and more women are being forced into inferior spots of society. They are forced to deal with their meager wages, their double workload, and a world that refuses to see them and the troubles facing them.
It's easy to believe in the idea of facing our homegrown problems first; there are plenty of gender inequalities that still reside in the U.S. whether or not they are as apparent. But to be a successful movement it is important to look at all factions of the world and see the struggles that lay far from home as well the problems on our own front steps.
The women of Tunisia are fighting an unheard battle that should be recognized.
Leave a Comment