Opinion: On Turkey's bid for European Union membership (Pt. 1)
After three years of stalled consideration to grant Turkey membership to the European Union, talks are scheduled to begin on Nov. 5 to negotiate the issue. The delay was prompted by opposition of current EU members, led by Turkey and France, over Turkey's relations with Cyprus.
According to EU Observer, over 35 "chapters," or stipulations, have been placed that Turkey must review to take the next step. The focus now lies "on a chapter dealing with regional policy and structural instruments with Turkey," an effort to trigger more efficient democratic reforms.
Negotiations to grant membership to Turkey were originally arranged to take place in June of this year but were put on hold due to massive protests that took place in the state that resulted with thousands of injured citizens.
The state was put under harsh criticism after "excessive use of force by police and the overall absence of dialogue during the protests in May/June," as stated by the European Commission. Turkey resorted to using teargas and water cannons to gain control over a protest against the renovation of a capital park, and detained over 3,000 people.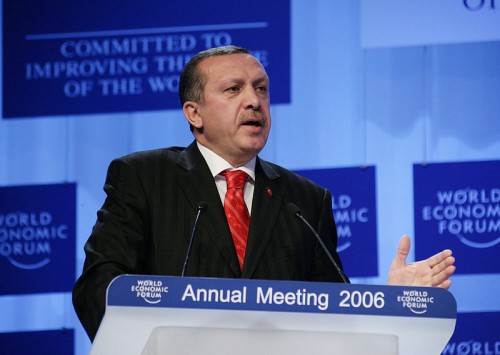 As the European Commission has taken initiative to investigate the police conduct during this event, questions over the status of human rights in Turkey have taken the stage. "Progress reports" made by the EU in Turkey have highlighted "gender equality, including access to education and the labor market, political representation, combatting violence against women and early and forced marriages."
So what is the most beneficial outcome for Turkish people, and will EU membership provide it? As stated in The Guardian, an argument for Turkey's inclusion is that the state is "on the rise as a key regional and economic power." Although this is a significant point considering the EU and Turkey exchanged over €123 billion in trade over the last year, it should not be made as the focus point with the bigger human rights challenges being exposed.
Turkish journalist Semih Idiz writes that "The 'European perspective' is more important than Turkey's EU membership. The core of this perspective is democracy, human rights and freedom of thought." Idiz argues that highlighting the economic benefits that would follow Turkey's EU membership are not enough, as the state has experienced positive changes in its economy while EU members, such as Spain and Greece, have been on a downward spiral. Under such proposition, a relation like the one between Norway and the EU would be more suitable where membership is not required.
If Turkey is to achieve the status, the problems and large differences found between the treatment of citizens in Europe versus that in Turkey should not be ignored or left to be dealt with later. Although Europe is by no means the planet's beacon of human rights, it is a noticeably more hospitable place for freedom of thought, liberty, and "advanced democracy," in the words of the EU. To grant Turkey admission without a plan to regulate improvement or progression of these conditions would be a waste of opportunity to reform the human rights situation in Turkey.
"The hope in the region is not for Turkey to become an EU member one day," Idiz writes, "but for it to catch up with the European Union's advanced standards."
Leave a Comment