SU Hispanic Heritage Month brings "Latinos Shaping a Nation" to Suffolk
A live performance part of Suffolk University's Hispanic Heritage Month 2013, "Portraits of Courage: Latinos Shaping a Nation" shared the "lives of six Latinos who have made incredible contributions to the American culture and society." Hosted by the Suffolk University Hispanic Association and the Office of Diversity Services, "Latinos Shaping a Nation" treated students familiar to the Latino culture to sayings, jokes, and values that define Latinos, and provided a great portrayal of the culture for the audience members unaccustomed to it.
The opening scene by actress Carolyn Zeller set the mood by her interpretation of an energy-filled Latina dancing on stage, telling jokes referencing how "abuelitos have the solutions and answers to everything," as well as quoting contemporary artists such as George Lopez that "brown is the new green." It was easy to pick out which audience members came from Latin America, as we were the ones reacting the most to her words.
The stage was then occupied by the story of Gustavo Garcia, a Mexican-American attorney who worked in the historic Hernandez v. Texas case. It was the first (and only) Mexican-American civil rights case taken up by the Supreme Court.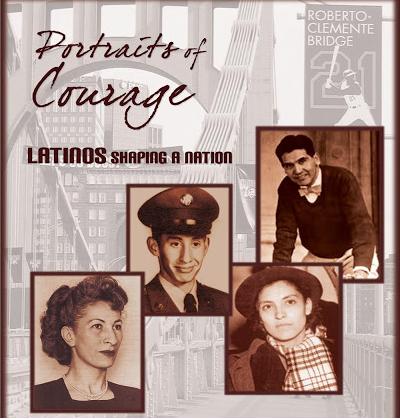 Sharing the spotlight also came a Latino who represented all those who served in the U.S. military, expressing the conditions they were promised but never received, such as receiving green cards for their entire families (and themselves,) how the recruiters would overlook their lack of social security numbers required to enlist. Heroes such as Rocky Versace were mentioned, a U.S. Army officer of Puerto Rican descent who received the Medal of Honor, the highest military award.
To end on a light note, Sylvia Rivera, a transgender activist who pioneered the gay liberation movement thrilled the audience with tales of her exciting life, leaving viewers with no protest as to why they dubbed her the "mother of all gay people." Rivera served as a symbol for drag queens and transgenders to express themselves without regret, without ever looking back.
Other biographies included that of Latinas like Andrea Garcia and Luisa Moreno, as well as the well-known athlete Roberto Clemente, who expressed his famous words, "I don't believe in color; I believe in people."
President of the organization hosting this event, Lidia Zayas, explained that she had seen the show some time before and knew she had to bring it back to Suffolk.
"It made such an impact on me, I wanted to share these stories usually untold of. I wanted others to hear these stories, too."
The production is by Will & Company and was played by actors Carolyn Zeller and Nick Ortega. For more information regarding SU Hispanic Heritage Month, email The Office of Diversity Services at [email protected].
Leave a Comment