(Pt. 2) Opinion: To strike or not to strike, Intervention in the Syrian crisis
On Saturday, U.S. Secretary of State John Kerry and Russian Foreign Minister Sergei Lavrov announced a plan to remove chemical weapons from Syria.
The announcement followed reports that Syrian President Bashar Al-Assad's forces used poisonous gas on civilians on Aug. 21. President Obama said that using chemical weapons crossed a 'red line,' and necessitated U.S. intervention.
However, numerous recent polls show that Americans overwhelmingly oppose Obama's proposed missile strike on Syria, likely fearing that any 'limited action' could escalate into another ground war with no endgame.
In a Sept. 10 speech on Syria, Obama himself promised, "I will not pursue an open-ended action (apparently, the politically correct word for 'war' these days) like Iraq or Afghanistan. I will not pursue a prolonged air campaign like Libya or Kosovo. This would be a targeted strike to achieve a clear objective—deterring the use of chemical weapons and degrading Assad's capabilities."
But a one-time strike would be shortsighted. The best we could hope for, in Obama's words, is that "a targeted strike could make Assad, or any other dictator, think twice about using chemical weapons." A strike could make a dictator think twice, or it could encourage him to double down and deploy even nastier tactics to stay in power. One just never knows until he or she tries.
Luckily for Obama, and America, Kerry and Lavrov worked out a quick, relatively straightforward plan with a timetable and an endgame goal, so Obama can take a U.S. missile strike off the table for now.
U.N. weapons inspectors will submit an inventory of Syria's chemical weapons stockpile to the U.N. Security Council this week. All of Syria's equipment used to produce the weapons must be destroyed by November, and all poisonous materials and weapons must be destroyed by mid-2014, according to CNN. Personnel from the U.N. and the Organization for the Prohibition of Chemical Weapons will oversee the collection and destruction processes. No U.S. troops have been requested.
That doesn't mean removing the weapons will be easy. Plenty could go wrong during the process, and verifying that inspectors have removed every last weapon or component could be contentious.
Even if all goes according to plan, removing the chemical weapons won't really slow the bloodshed in Syria. A single chemical weapons attack killed less than 1 percent of the total casualties of the civil war. Assad will still cling to power, and the rebels will still fight him despite in-fighting and technologically inferior weapons.
Neither a missile strike (which Obama himself said would be unlikely to hurt Assad) nor a ground war would stabilize Syria. If the U.S. removes Assad's regime from power, there would be no clear successor, and the situation would likely deteriorate to the like of a post-Hosni Mubarak power struggle in Egypt. Therefore, removing chemical weapons is the best intervention the U.S. can hope for without starting another dreadful war.
Leave a Comment
About the Contributor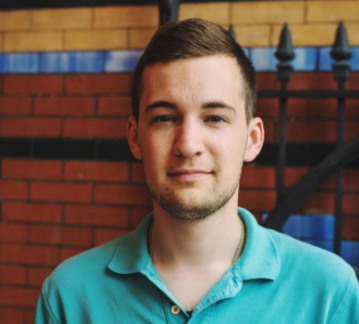 Sam Humphrey, Newsroom Manager
From starting as a staff writer to helping edit and manage the entire paper, Sam has seen every side of the Journal there is. He covered protests, changes in the school's administration, and local political events on Suffolk's campus and across the city. He graduated from the Sawyer Business School in May 2017 but his favorite memories of Suffolk are from his four years on the paper.