What Wes Welker's Departure Means for the Patriots
Roy Ben-Joseph  Journal Staff
It is not the end of an era in New England, at least not yet. The most successful football team on the planet in the last 12 years had established its dominance before Wes Welker even made his NFL debut for the Chargers in 2004. The famous term referred to as "The New England dynasty" started with owner Robert Kraft hiring a brilliant football mind and one of the best defensive coaches of all time to be the new Patriots head coach. Since the moment Bill Belichick was given the job, he has done nothing but the impossible.
First, he drafted a quarterback in the sixth round of the 2000 NFL draft. A skinny, boney, 6'4″ kid from San Mateo Calif. who couldn't even get the starting quarterback job out of Drew Hanson's hands at the University of Michigan. Being drafted as a sixth rounder by the Patriots was nothing but a great achievement for someone whose scouting report said that he lacks arm strength and can't even throw a simple tight spiral. The rest is history. Bill Belichick put the young Tom Brady in the place of injured Drew Bledsoe who never started another game in a Patriots' uniform. Brady became arguably the greatest quarterback of all time. Consistently taking over NFL records, smashing almost every milestone achieved by his boyhood idol, Joe Montana, and leading the Patriots to five Super Bowl appearances (tied for most all time for a quarterback), and winning three.  He also has two Super Bowl MVP awards and two NFL regular season MVP awards to his name. Simply put, Tom Brady is the reflection of what a genius Bill Belichick is.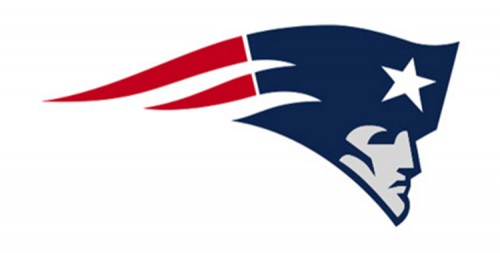 It was Belichick who established the very famous Patriots term, "next man up". From the first Super Bowl win in 2001 that started the Patriots' dynasty, only Belichick and Brady are still within the organization as coach and player, and they have already been referred to as the best head coach/quarterback combination of all time. Together they achieved magnificent milestones; the biggest of them all is the 2007 New England Patriots becoming the first and only team in NFL history to have a perfect regular season since the NFL expanded to 16 game season, finishing the 2007 season 16-0.
The 2007 season was Wes Welker's first with the Patriots. No one should doubt how valuable Welker was to the Patriots. After all, since 2007, no player in football has more receptions and yards gained after catch than Wes Welker. He was always reliable, hardworking, and always played through injuries. He suffered concussions and torn ligaments for this New England team. He was part of the historical 2012 New England offense that blew away teams by a ridiculous margin, the most memorable being the prime time Thanksgiving night game against rival New York Jets in which Brady, Welker and the Patriots ran the home fans out of MetLife stadium in New Jersey's Meadowlands after scoring a franchise record 35 points in 2:21 minutes to lead the Jets 35-0. Twenty-one of those points were scored in a span of 52 seconds. Brady led the show and everybody followed.
If we look at the evidence, Brady has no one left on his team since his first Super Bowl victory, and yet holds the all-time record for playoff victories with 17, out-winning his biggest rival Peyton Manning (who won nine games). The point was, and still remains, that Brady has been through changes before. He has been through trades, free agent signings and yet, all he does the next year is win, and win more. Instead of complaining he just makes his team better with the new pieces. The best example could be seen this year when tight end Aaron Hernandez missed half a season with an injury, and later the best tight end in football, Rob Gronkowski, suffered a season ending injury. The Patriot's offense still averaged 37 points a game against the league average of 21. They put on 440 yards per game against the league average of 345. Bill Belichick already made it clear in the past, everyone has a substitute. That may be partly true. As long as Tom Brady is behind center any other receiver has a substitute, and Brady did nothing but prove it throughout his hall of fame career. The Patriots have already signed Danny Amandola as a replacement to Welker. Amandola is five years younger and faster than Welker. One might wonder how he will play with Tom Brady as his playmaker instead of Sam Bradford. We only need to wait until September and see.
Doubts will continue to pile up regarding whether the Patriots made a fair offer to Welker, who declined it. Or maybe it is like Welker's agent's claim, that the Patriots ran out Brady's favorite target from the back door. Bill Belichick already proved that he should never be doubted. His football IQ is arguably the best in football and he might know some things about Welker's medical condition that we don't. Amandola was a cheaper signing that will give the Patriots more room under the salary cap and they might use it to strengthen the defense. The Patriots won without Welker before and they will continue to do it without him.
The Patriots nation should thank Wes Welker for his dedication and everything he did for the organization and community in the last six years. Perhaps many fans are struggling to accept Welker's departure because he chose to sign, from all teams, with the Denver Broncos, where quarterback Peyton Manning plays. Manning is Brady's biggest rival and that's the way Patriots fans feel. Peyton Manning has never won a playoff game in Foxborough in his entire 14 year career. We already know that Welker and the Broncos will play here at some point in 2013 regular season and possibly the playoffs. It is no secret that Brady and Welker had a unique connection. This bond existed on and off the field, but the Patriots already proved many times that the next man up policy is simply a reality.
Leave a Comment