March 18, 2018
Art imitating life is perhaps one of the oldest techniques when approaching discussing the mounting magnitudes of depression, loss and grief. The power of theater and visual art presents the ability to see emotion take place, and process it immediately - allowing for a potential empathetic or sympath...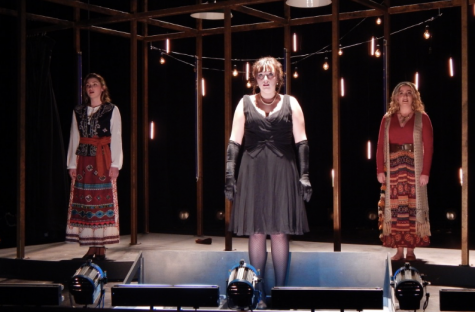 November 16, 2016
Amidst a swirl of lights and color, Suffolk University's latest production "Margo Veil," held its final week of rehearsal before opening Thursday Nov. 17. at the Modern Theater. Margo  Veil, Sarah Vasilevsky,  is an aspiring actress who is in the midst of a tour of a terrible play. Coached through her life decisions by...
October 6, 2016
The Suffolk University Fall Showcase, hosted by the Theatre Department, had the audience travel back in time to understand the present and think about the future. Three student-written and directed plays were performed in Sawyer's new Studio Theatre.