February 22, 2017

Filed under Arts & Culture, Campus
To generate hype for their magazine, the editorial board of Venture Literary/Arts Magazine held an open mic night for those willing to share their work. The night became a literary safe space as students bravely stepped in front of the crowd to share their intimate poems. "Venture" has been publishing yearly sinc...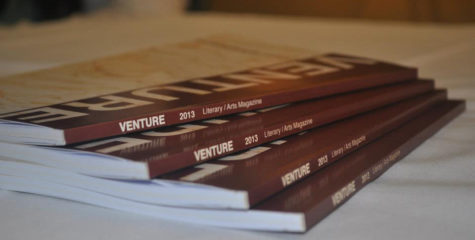 April 17, 2013

Filed under Arts & Culture, Boston, Campus, Featured Stories
This past Friday, Venture hosted a launch party to celebrate the release of its annual publication. This year, the three hour event was held in the Donahue café. A little fewer than 100 people attended the event where they enjoyed food from the fajita bar. There was art on display, as well as poetry...