Ally Johnson  Journal Staff
Today the music community typically doesn't put too much weight on the possibility of earning a Grammy. While winning the award may have proven the worth and talent of an artist, as of recent years it's proven to be more of a cash grab, inviting and nominating anyone who's made good deals with their companies, gets good face time and is a big sell on popular radio stations. More people are going to tune-in to see Katy Perry walking down a red carpet, dressed to the nines by top designers, than to see a group such as Frightened Rabbit and Mewithoutyou, who arguably have been releasing great albums for years and are groundbreaking in their particular genres, yet don't have the immense audiences such as the "Taylor Swifts" of the world.
This isn't to knock that particular style of music, and there have been plenty of great pop albums over the past few years (such as Ke$ha's Cannibal or Kelly Clarkson's Stronger,) the problem is the ceremony to allow a celebration of numbers dominate a celebration of musical prowess.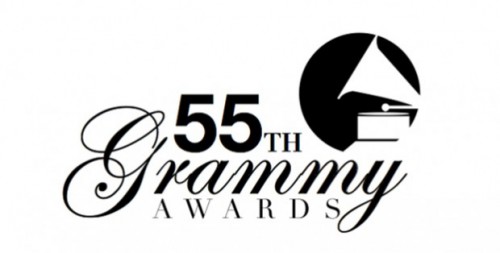 With this past Sunday's award ceremony, it's worth wondering if we're seeing a change, albeit slow, and a progression back into celebrating all of the music community rather than the ones singled out by Top Hit's charts.
Gotye won Record of the Year against the likes of Taylor Swift and Frank Ocean (which I might add, is a shame,) Mumford and Sons' second album won Album of the Year, Fun. won song of the year for "We Are Young" and Breakout Artist (despite being on the scene for almost ten years,) and Adele won Best Pop Solo Performance. All great performers, all of whom with the exception of Adele being surprise wins in their  categories. I doubt anyone would have been surprised if the song "Call Me Maybe" had won best song after it had managed to become an insufferably catchy summer hit, and after Gotye managed to annoy every car radio listener ever, I was surprised it still managed to fall into good graces.
While none of these bands/groups are far from the limelight of their particular music scenes, they are all smaller groups who managed to gain a littler notoriety from a catchy song or two, and then double the fanbase they would have had before. While this may not have been Fun.'s best album that would be Aim and Ignite it is the one that will help them to continue making music as the financial backing of such success will guarantee a more stable longevity. Mumford and Sons' win seems a little more out of left field, especially since Babel lost some of the magic of their debut, but what it does accomplish is garnering conversation around how Frank Ocean should have won, giving attention to two wonderful musical acts.
The Grammy's aren't the most enjoyable of televised award shows with the three-and-a-half-hour runtime, and being forced to see Chris Brown in an audience and in a community where he's still widely accepted. Many of the live performances were stale this year, however if this year and Arcade Fire's recent win in years past is any reflection of what's to come, it may start to become more well worth the watch.