Final Four lacks Cinderella but packs punch
If you're looking for a VCU or a Butler among this year's Final Four teams, look elsewhere, as this field may be one of the strongest in recent memory.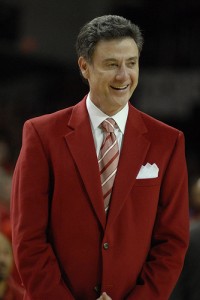 The coaches of Ohio State, Kansas, Kentucky and  may be better known than the players, but that doesn't mean the talent will be lacking, as each team has a legitimate shot at the National Championship.
The first game on Saturday will pit Kentucky against Louisville.  The teams interstate rivalry dates back to 1913, and there is definitely no love lost between the two schools.  They have already met once this year, when Kentucky prevailed in a hard-fought battle 69-62 on December 31.
Kentucky coach John Calipari and Louisville coach Rick Pitino are among the two most recognizable coaches in the country, and each will have their players ready for another grueling battle.
The X-factor in this game however is likely to be Kentucky freshman sensation Anthony Davis, who has been nothing short of spectacular this season, averaging a double-double in what is more than likely going to be his only season at the school.
If he even performs to half of what he is capable of, expect the Wildcats to add another win in the rivalry and advance to the championship game.
The second game has the Ohio State Buckeyes taking on the Kansas Jayhawks.  This game will feature a matchup of two of the nation's premier big men, in Jared Sullinger of Ohio State and Thomas Robinson of Kansas.  Robinson was recently chosen as a unanimous first-team All American, and could cement his case for player of the year with a big win against the Buckeyes.
Sullinger and the Buckeyes won't go down too easily though. Expect them to put up a fight against the Jayhawks.
Although there is no Cinderalla team to root for this weekend, the games will be great to watch because allteams are tough to beat.
This year's Final Four is a collection of both talented players, and even more talented coaches.
Expect great entertainment both Saturday and in the National Championship game on Monday where a deserving champion to be crowned.
Leave a Comment