Massachusetts takes a gamble on the sports betting industry
Jan. 31 marked the legalization of sports betting in Massachusetts. Sports betting is now available in-person at three locations across the state for anyone 21 or older.
Massachusetts launched in-person sports betting in Plainridge Park Casino, MGM Springfield and Encore Boston Harbor. Encore hosted the first few people to place bets, with 32 randomly selected casino guests being chosen to make the first legal sports bets. After these bets were placed, several sports players like Ty Law and Johnny Damon and Massachusetts government officials joined in on the betting. 
It has been over four years since the U.S. Supreme Court declared that prohibiting sports gambling was unconstitutional. According to Forbes, only seven states allowed sports betting in 2018. The number grew to 36, including Washington D.C., before 2023 and before Massachusetts joined that number. 
Although legislation refers to the practice as sports betting, sports aren't the only things available to bet on. Whilst some of the first bets were placed on the Super Bowl, others were betting on the Academy Awards. The list of available betting opportunities doesn't stop there. Less mainstream sports events like billiards, sailing, rugby and plenty more activities and events are available to place your money on.
With this wide breadth of opportunity and options for betters to pick from, the choice to legalize sports betting is expected to be a lucrative investment, allowing the state to make some extra cash off the industry. Sports betting is expected to bring in between $70 million and $80 million a year according to GBH.
"I do think that to bring it out into the open allows us to tax it," said Massachusetts House Representative Ron Mariano at Encore's sports betting event on Jan. 31.
Mariano recalls knowing a few state representatives who would place a bet on occasion. 
"To think that because we don't have sports betting that people aren't betting is an unrealistic assumption," said Mariano.
Many Massachusetts residents traveled over state lines to bet on sports while the state struggled to follow through on its approval of the legalization. In the early stages of the sports betting discussion, other New England states made strides to legalize it much faster. The long wait for the approval to legalize betting in Massachusetts was prolonged by budget concerns according to LegalSportsReport.com. Connecticut, Rhode Island and New Hampshire had already legalized the activity in 2022 with minimal difficulty, which led to the surge in Massachusetts betters traveling over state lines to participate.
This interstate discrepancy is also in the online gambling scene. Massachusetts residents have found ways to gamble online in the past. DraftKings, the only online sports betting website operating in New Hampshire, noted that 27% of people who bet in the 2022 March Madness brackets who were operating out of New Hampshire, had a primary address in Massachusetts listed on the app. Massachusetts is expected to have set up its online sportsbooks by March 2023, according to the New York Post. Those books should be open for March Madness. 
While it isn't active in the state yet, Massachusetts has approved 11 sportsbook websites and operators that will be available to people in the state later this year. The available sportsbooks include FanDuel, DraftKings and Barstool. 
Concerns have been voiced about what sports betting means for those suffering from gambling addictions already, as well as if this change could potentially lead to more addiction in a younger crowd.  The concerns stem from the aggressive marketing that is already being seen from online sportsbook websites. 
Dong Chan Park, a Boston University professor, shared in an interview with BUToday his fear that with this change, youth will see more exposure and normalcy in betting. 
"The legalization may change the perception and acceptance among the youth and children, and in turn, impact how they might view sports betting a generation later," said Park. 
Other professionals like Keith Whyte, executive director of the National Council on Problem Gambling, shared in an interview with WGBH that he believes Massachusetts is well-equipped to prevent or reduce the problems that may come with the legalization of sports betting.
"There was a great deal of interest among legislators about measures to prevent addiction and mitigate the impact of legalized sports betting . . . There is the exemplary work that the Massachusetts Council of Gaming Health did around the [new] casino laws. Massachusetts is better positioned to deal with the expansion of sports betting than, probably, any other state due to the work that's been done over the past six, or seven years on casinos," said Whyte.
Despite concerns, Massachusetts sports fans are excited to wage their bets on teams like the Celtics and Bruins as they approach the playoffs with promise. Availability and accessibility to sports betting will only increase in the coming months and time will tell what this new addition to casinos and online gambling has in store for citizens and the state.
Follow Julia on Twitter @julia_capraro
Leave a Comment
About the Contributors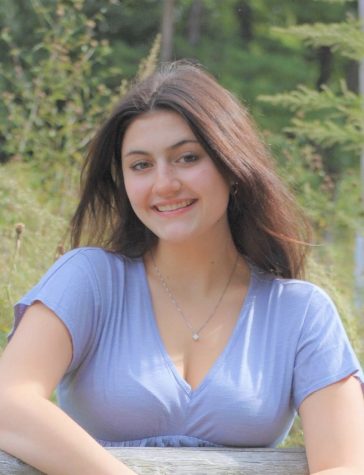 Julia Capraro, Editor-at-Large | she/her
Julia is a sophomore broadcast journalism and psychology major from Canton, Massachusetts. In addition to writing for the journal, she is President of Suffolk Visual Arts Club. She loves cooking, crochet and reading in her free time.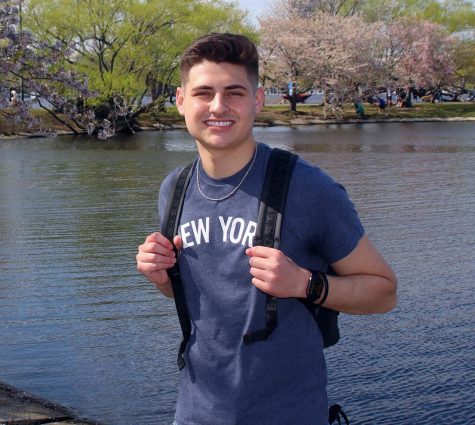 Nick Milano, Opinion Editor | he/him
Nick is a senior broadcast journalism major from Pelham, New Hampshire. His main passions include sports, specifically football and basketball, photography, and writing. Nick's future goals include becoming a sports analyst and creating a large social media presence.
Follow Nick on Twitter
@NickMilano12
Email him at
[email protected]