Leslie Nielsen: 1926 – 2010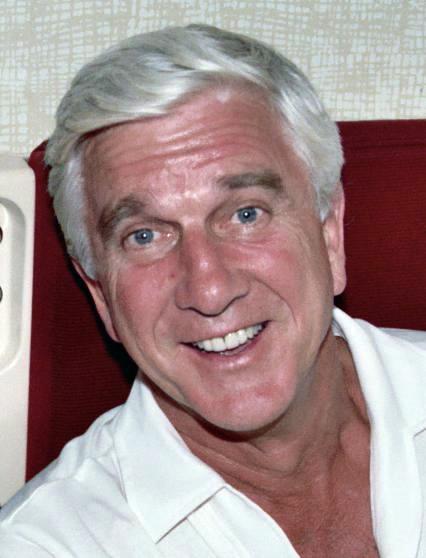 Hang on for a minute...we're trying to find some more stories you might like.
David Frederick
Journal Staff
Leslie Nielsen was a man who brought laughter to many people.  His passing on Monday marked the end of his fifty-year-long career. Nielsen starred in many hilarious movies such as Airplane! (1980, Paramount Pictures), The Naked Gun trilogy (1988, 1991,1994, Paramount Pictures), and numerous other films.  Nielsen did not start off as a comedic actor though: he also starred in Forbidden Planet, (1956, MGM) a quintessential sci-fi film, and The Poseidon Adventure, (1972, 20th Century Fox) which was the number one film of that year.  Anyone who grew up watching the films of Mr. Nielsen could feel nothing but inspired after viewing his humor.
Born in Regina, Saskatchewan, Canada in February of 1926, Nielsen's mother was of Welsh decent and his father was Danish.  Nielsen also had two brothers and a half uncle, Jean Hersholt, who's own acting inspired Nielsen to chase his dream and become an actor himself.  After a brief stint in the Royal Canadian Air Force, Nielsen worked as a disc jockey and was enrolled at the Lorne Greene Academy of Radio Arts, Toronto.  He received a scholarship to the prestigious Neighborhood Playhouse School of the Theatre in New York City, and later went to study at the Actors Studio until 1948, when he had his first role on Studio One (CBS Television, 1948), a dramatic, anthology series.
Nielsen then went on to be featured in over 50 programs in 1950 alone.  After Forbidden Planet, Nielsen was signed to a long-term contract with MGM studios.  During his time at MGM Nielsen acted in the films Ransom!(1956) The Opposite Sex (1956) and Hot Summer Night (1957).  After working for MGM, Nielsen went on to act in many episodes of different shows like Alfred Hitchcock Presents (Revue Studios/Universal TV), The Fugitive (CBS Television Distribution), and many more.
In the 1980s Nielsen appeared in Airplane! which skyrocketed him into stardom.  His deadpan delivery, and unique wit and style, became the forefront of his career.  From this point on, Nielsen started to do mostly comedy films because it was something he truly wished to do.  In 1982, we were introduced to Detective Frank Drebin on the far-ahead-of-its-time show, Police Squad. Spoofing 1970s cop drama's, Police Squad broke new comedy ground.  Sadly it only lasted six episodes before it was cancelled but it did get Nielsen an Emmy Nomination.
It would be another five years before we saw the return of Detective Frank Drebin and during that time Nielsen would appear in Prom Night (Embassy Picture,1980), a slasher flick that would help the career of young Jamie Lee Curtis, and Creepshow (Warner Bros, 1982), an anthology horror film in which he starred with Ted Danson.  In 1988, The Naked Gun was released and it returned us to the wacky adventures of Frank Drebin.  The movie was a box office hit and it was well-received by critics and moviegoers everywhere.  It later spawned two sequels, and solidified Nielsen as a comedy Icon.
He continued to appear in a number of other comedy films and television shows throughout the 1990s and this past decade, including a performance in Scary Movie 3 that proved to be very popular.   He died in Fort Lauderdale due to complications with pneumonia. He leaves behind his wife Barbaree Earl and his two daughters Maura and Thea from a previous marriage.