Patriots fall to Seahawks for first loss of season, look to bounce back versus Vegas
The New England Patriots were fresh off a week one victory versus the Miami Dolphins when they made their first road trip of the season to Seattle to square off against the 1-0 Seahawks this Sunday. 
The game went back and forth for four quarters until the Seahawks eventually got the upper hand with a 30-35 lead in the final minutes of play. The Patriots fought valiantly as they marched down the field on the hunt for a game-winning touchdown, but were ultimately stopped just one yard short of the goalline as the clock expired. They consequently surrendered their first loss of the season.
New England played the game without starting running back James White, who received news just hours before kickoff that his parents were involved in a car accident in Florida that killed his father and left his mother in critical condition.
Needless to say, this tragic news left his teammates with heavy hearts. On the opening drive, Patriots safety Devin McCourty returned an interception for a touchdown to score the first points of the night. He then shouted, "Two. Eight. We love you bro," while celebrating the touchdown to pay respect to White, who wears number 28.
Seattle quickly battled back, as quarterback Russell Wilson threw the first of his five touchdown passes of the night to wide receiver Tyler Lockett. This tied the game at seven each.
The teams traded scores once again as Patriots quarterback Cam Newton and Seahawks wide receiver D.K. Metcalf each scored for their teams. These touchdowns tied the game at 14-14 going into halftime.
Seattle controlled much of the third quarter as they outscored New England 14-3. The two Seahawk touchdowns came from the throwing abilities of the everso crafty Russell Wilson. Nick Folk chipped in the short yardage field goal for New England after having missed his first attempt in the second quarter.
The fourth quarter was one for the ages, as New England was able to battle back into contention with two touchdowns scored by Cam Newton and fullback Jakob Johnson to come within five points. 
After getting the ball back with just over two minutes left, Newton drove the team down to the Seattle one yard line with 3 seconds left to play by airing it out to wide receivers Julian Edelman and N'Keal Harry.
With one play left, Newton ran a quarterback power. The Seattle defense proved triumphant as they stuffed Cam before even crossing the line of scrimmage. With that, Seattle took the victory. 
Despite the tough loss, there were numerous bright patches for New England.
First and foremost, they proved that their offense can still function at an elite level. Newton threw for an impressive 397 yards while rushing for almost 50. Most of the help in the passing game came from Edelman, who recorded a career high 179 yards on eight catches, according to ESPN. 
These offensive numbers came against a lockdown Seattle defense that recently acquired all-pro safety Jamal Adams from the New York Jets this past offseason.
Secondly, the leadership qualities of Cam Newton were well on display in the fourth quarter. Many skeptics believed that not only was Newton past his prime upon signing with New England, but his unique way of expressing himself would not mesh well with head coach Bill Belichick. However, Newton has clearly proved his critics wrong after two impressive performances thus far this season.
"I thought our team competed hard. We scored, covered the kickoff, got the ball back and got it down to the one yard line," said coach Belichick in a post game interview. "Seattle made a good play. Gotta give them credit. They deserve the win."
The Patriots look to bounce back in their week three game at home versus the Las Vegas Raiders. The 2-0 Raiders have a new city, new stadium and evidently a new pedigree of winning football games.
The Raiders have compiled two wins this season, including a dominating comeback victory over a stacked New Orleans Saints roster.
In order to come out victorious this week, New England will have to pick up where they left off offensively, as well as improve their defensive game plan.
Aside from the early pick six against Seattle, the defense was very underwhelming. Allowing five touchdown passes will simply not win football games. 
It can be expected that New England will center their defense around stopping Raiders running back Josh Jacobs, as well as containing tight end Darren Waller who dominated in week two.
Offensively, the Patriots will most likely target the Raiders young secondary as well as work on creating running gaps for Newton to exploit.
The Patriots will need to fight hard for four quarters to pull off the win, but it is nothing that this team is not used to. On to Las Vegas.
Follow Nick on Twitter @NickMilano12
About the Writer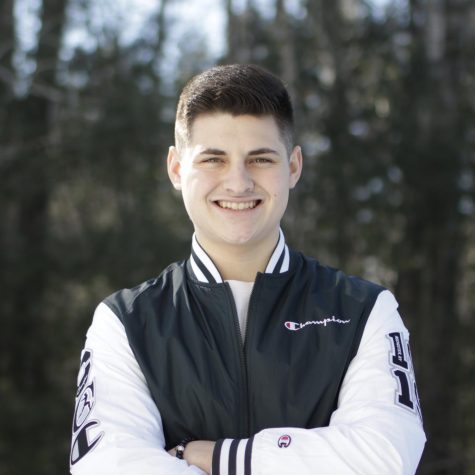 Nick Milano, Assistant Opinion Editor | he/him
Nick is a sophomore broadcast journalism major from Pelham, New Hampshire. His main passions include sports, specifically football and basketball, photography, and writing. Nick's future goals include becoming a sports analyst and creating a large social media presence.
Follow Nick on Twitter
@NickMilano12
Email him at
[email protected]