This week in SGA…
Below are the newly appointed 2019-2020 SGA sub committee chair members, Student Judiciary Review Board (SJRB) members, SGA class speakers, SGA Finance Committee members and SGA members at large. 
Public Relations Committee- Bryanna Crowley, Class of 2020 senator and Marissa Kearney, Class of 2022 senator
Housing Committee- Abhy Patel, Class of 2022 senator
Student Affairs Committee- Dan Redznak, Class of 2020 senator
Diversity and Inclusion Committee- Lukas Phipps, commuter students senator at-large
SJRB's non-SGA representatives- Steven Rossi, Giovanna Crespo, Daniel Offor-Asamoah and Venice Morris 
SGA members of SJRB- 2020 Senator Geraldine Galvis, 2021 Senator Kostas Loukas, Class of 2022 Senator Meagan Dyer and Class of 2023 Senator Ana-Luiza Bernardes 
Class of 2020 speaker- Sara Tavana
Class of 2021 speaker- Valentino Kaja 
Class of 2022 speaker- Marissa Michaela Kearney
Class of 2023 speaker- Boston Emmanuel
Members at large for the Class of 2023- Evan Weston, Mashaal Munaf and Frensi Thanasi
Financial Committee- Class of 2020 Senator Melissa Tupkusic, Class of 2021 Senator Gabriela Soto Cotto, Class of 2022 Senator Abhy Patel and Class of 2023 Senator Angela El-Jazzar
Finance Committee decides how much money from students' activity fees will be distributed to student organizations on campus for events, conferences and other related needs.
About the Writer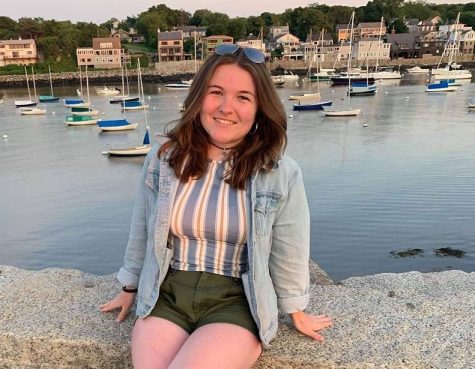 Caroline Enos, Editor-in-Chief | she/her
Caroline is from Gloucester, Massachusetts and is double majoring in print/web journalism and government. When she isn't stressing over deadlines, Caroline spends her time drawing, listening to old music or going on the occasional but far too infrequent run. 
Follow Caroline on Twitter
@CarolineEnos