New SGA subcommittee, SJRB, financial committee members elected
Below are the newly appointed 2019-2020 SGA subcommittee chair members, Student Judiciary Review Board (SJRB) members, SGA class speakers, SGA Finance Committee members and SGA members at large. 
Public Relations Committee- Bryanna Crowley, Class of 2020 senator and Marissa Kearney, Class of 2022 senator
Housing Committee- Abhy Patel, Class of 2022 senator
Student Affairs Committee- Dan Redznak, Class of 2020 senator
Diversity and Inclusion Committee- Lukas Phipps, commuter students senator at-large
SJRB's non-SGA representatives- Steven Rossi, Giovanna Crespo, Daniel Offor-Asamoah and Venice Morris 
SGA members of SJRB- 2020 Senator Geraldine Galvis, 2021 Senator Kostas Loukas, Class of 2022 Senator Meagan Dyer and Class of 2023 Senator Ana-Luiza Bernardes 
Class of 2020 speaker- Sara Tavana
Class of 2021 speaker- Valentino Kaja 
Class of 2022 speaker- Marissa Michaela Kearney
Class of 2023 speaker- Boston Emmanuel
Members at large for the Class of 2023- Evan Weston, Mashaal Munaf and Frensi Thanasi
Financial Committee- Class of 2020 Senator Melissa Tupkusic, Class of 2021 Senator Gabriela Soto Cotto, Class of 2022 Senator Abhy Patel and Class of 2023 Senator Angela El-Jazzar
Finance Committee decides how much money from students' activity fees will be distributed to student organizations on campus for events, conferences and other related needs.
Leave a Comment
About the Writer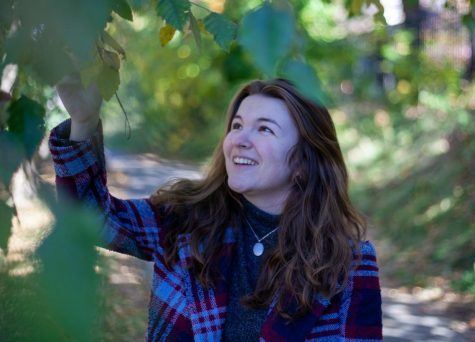 Caroline Enos, Editor-in-Chief | she/her
Caroline is a senior from Gloucester, Mass. She is majoring in print/web journalism and minoring in political science. Caroline was formerly a news editor for The Journal, is currently a correspondent at the Boston Globe and was also a correspondent at The Gloucester Daily Times. When she isn't stressing over deadlines, Caroline spends her time drawing and listening to good music.
Follow Caroline on Twitter
@CarolineEnos
Email her at
[email protected]