Fireman inspires student athlete success
Suffolk University has a wide array of faculty that support the Suffolk community and student body. Professors, staff and others are willing to do whatever they can to help students push themselves and ultimately reach their future goals.
Gary Fireman, head of the Psychology Department, helps students in more ways than one. He also represents the student athletes at Suffolk with his role as the Faculty Athletic Representative (FAR). Fireman has been a part of the Suffolk community since 2004 and continues to be a vital asset to the system today.
Fireman is also a professor and specializes in child/adolescent treatment, social competence and developmental psychopathology as part of his job as Psychology Department head.
"I was able to find myself through the element of helping others, I've always loved to do it," said Fireman.
As the FAR, one of Fireman's roles is to promote the athletics department. Fireman works to make sure not only student athletes are meeting their goals, but all students. It is his hope that he can make every effort to enrich the learning experience of all Suffolk students while raising the Suffolk profile nationally.
"I want to continue to mentor and teach students and produce scholarship," said Fireman.
Fireman knows his job comes with various demands. The most important is being able to maintain student success consistently here while also furthering the department to be more efficient, helpful and beneficial to student athletes and others.
As a representative of the athletics department, Fireman advertises the program as one that cares about the prosperity of student athletes.
However, before this, Fireman worked at Texas Tech University. He started in 1990 and was there until 2004 before he was recruited by Suffolk. It was because of his longtime familiarity with the area that he came back to his hometown.
"It was a really great learning community with a different culture and different political point of view," said Fireman. "Many things were different but I always loved the constant of being around students."
Though the Northeast and Southwest are moderately different, Fireman was very happy with his time in Texas and loved the experience.
"I was able to interact with people outside my bubble and it really helped me to grow," said Fireman. "It was a different climate and I'm glad I got exposure to that."
Fireman was mostly involved with the football team and even had the chance to guest coach a game in 1998. He may have had a range of different opportunities throughout his years at both institutions, but he is grateful for them all.
Being a part of the Suffolk community has been a very fulfilling and rewarding experience for Fireman. He's been able to accomplish many feats and has enjoyed his job in the athletic department and the community as a whole.
"I liked the Suffolk mission and what it meant; helping others, civic mindedness and experiential learning," said Fireman. "It's my goal to continue to support and incorporate student success while integrating athletics and academics."
Aside from helping student athletes with any necessary means such as stress, support or motivation he has also helped enrich the athletic department by making it more notable and recognized throughout the campus. His time here has been committed to success and he hopes to further advance the athletic department and the learning community altogether.
Leave a Comment
About the Contributor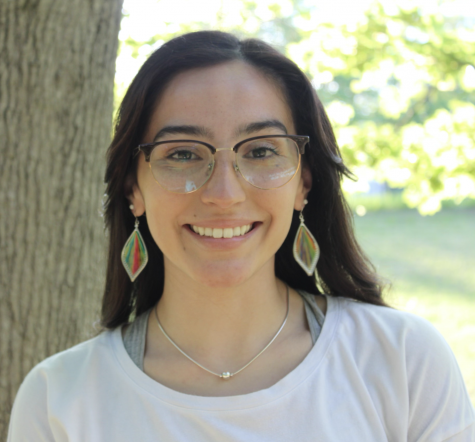 Olivia Acevedo, World News Editor | she/her
Olivia is a senior majoring in print/web journalism while double minoring in advertising and environmental studies. When she isn't sprinting from place to place on campus, she likes to spend her time with her dog and attend sporting events. Olivia is originally from West Springfield, Massachusetts and has a passion for animals and history. 
Follow Olivia on Twitter
@OliviaAcevedo12
Email her at
[email protected]