Sports community talks mental health
Some of Boston's most prominent figures in the professional sports industry came together on September 17th, in Suffolk University's Modern Theater for a Ford Hall Forum discussion on mental health in sports. The discussion was hosted by Congressman Joe Kennedy III as well as NBC Sports and Boston's own Trenni Kusnierek. Alongside the panel was former WNBA number one overall pick Chamique Holdsclaw, Patriots Hall of Famer Troy Brown and Boston Celtics head coach Brad Stevens.
Each member of the panel shared their own story of mental health, and what lead them to preach about the importance of the issue. Kusnierek started off with her story of mental health struggle. She shared her experience battling depression and anxiety while describing the struggles of not having a strong enough support system.
"I was diagnosed with depression and anxiety in 2000. Back then, I just wish I knew that I was not alone," said Kusnierek.
Stevens, who is well known as being one of the first coaches to try to make strides toward helping players with their mental and emotional health, started off by talking about his previous career in the pharmaceutical industry. The Celtics coach explained the dangers of different drugs and antidepressants and how people can come to rely on them.
"
Our responsibility is to create an open environment where players can discuss their mental health issues"
— Brad Stevens
Stevens also spoke on his experience with NBA players and the environment around them. Sometimes, players get the idea that their mental state and basketball have no correlation; but Stevens makes sure that all of his players know that they can come to him with anything.
"Our responsibility is to create an open environment where players can discuss their mental health issues," Stevens said.
When they moved on to the athletes, Holdsclaw seemed to be the most willing to tell her story. The 6-time All-Star shared stories of her best moments and her worst. Holdsclaw was once the best player in her draft class, but her career quickly took a fall in 2006 after her attempted suicide. She explained the hardships of dealing with depression and the confusion of how she could be so sad when she was so loved by her team and leagues fan base.
Quite like Kusnierek, Holdsclaw felt alone but eventually gained the courage to speak up about what she was going through.
"I became a professional stuffer. I stuffed everything in and held it there. I eventually realized it was time to be open, honest and raw about my mental health and anxiety," said Holdsclaw.
With the discussion shifting over to Brown, the Patriots Wide Receiver had no problem being critical of the National Football League and the lawsuits over their players in regards to Chronic Traumatic Encephalopathy (CTE). Brown mentioned his friend and colleague Junior Seau, who committed suicide in 2012 with a bullet to the chest so doctors could examine his brain.
"Everybody loved Junior Seau. He never showed any sign of illnesses or CTE so I was just as shocked as Trenni when I heard he has taken his own life," said Brown.
Seau's surprising suicide was used as an example in order to show that mental health needs to be talked about more. Every single panel member stressed the importance of spreading awareness, which is why the event was held in the first place.
Congressman Kennedy III was able to discuss the political issues faced with mental health. He talked about the struggles many people face when trying to receive help for their mental health, especially in the lower class.
"Socioeconomic factors are a barrier for a lot of people when it comes to seeking help with their mental health. This only adds to the initial barriers that get in the way of seeking help in the first place so it gets even harder for some people," said Kennedy.
With every single member of the panel preaching that mental health is not talked about enough, it is clear that this issue is being wrongfully ignored. From here, there is the hope that the conversation continues, as it was certainly started at this event.
Leave a Comment
About the Contributor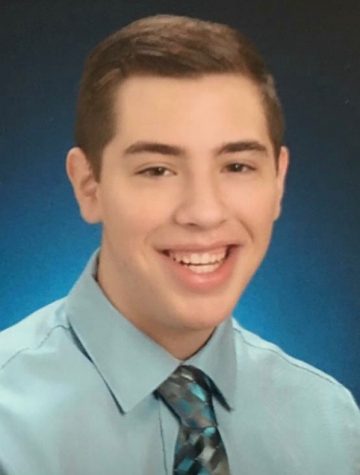 Sean Cushing, Assistant Sports Editor
Sean Cushing is a Junior from Methuen, Massachusetts. He is a Broadcast Journalism major and  as the assistant sports editor, Sean hopes to find a career in sports broadcasting or writing. Sean loves all Boston sports, but his favorite team of all is the Red Sox. After college, Sean hopes to find a job in Boston, so he can cover his favorite teams.