Editor's word: Oct. 19, 2016
The Presidential Search Committee has taken on the vigorous task of redirecting the public image of the university after a turbulent past year. Newly appointed Chairman Robert Lamb has excelled at creating a transparent and open partnership between the Board and Suffolk community through communication. As he has recently appointed Trustee John Brooks to become the face of the Committee of the hunt for a new leader for Suffolk's top office, he chose wisely based on Brooks' background with Suffolk and knowledge on selecting new chiefs.
Despite the diversity represented on the 19-member committee, which included faculty, staff, alumni and trustees, it was disappointing to see just two students to be the representatives for the two major student bodies. Although the Board made the right call to include students on the committee, The Journal feels as though, even with the open dialogue, not all voices will be heard.
In addition, the New England School of Art and Design has always been underrepresented with their branch extended far from the heart of the Suffolk campus, residing on Arlington Street, and the lack of inclusion with the rest of the university. Once again, this misrepresentation continues as a representative holds a position on the Committee from each school- the College of Arts & Sciences, Sawyer Business School and Suffolk Law- yet a faculty member specifically from NESAD was not included.
We hope that the open dialogue that the Committee promotes to the Suffolk community will be taken seriously in order to choose the right future president for all here at the university.
Alexa Gagosz,
Editor-in-Chief
Leave a Comment
About the Writer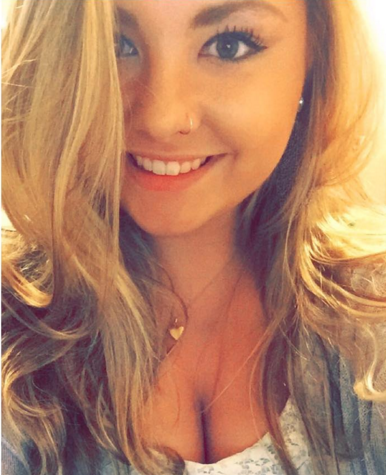 Alexa Gagosz, Previous Editor-in-Chief
Former Editor-in-Chief of The Suffolk Journal, fighter for equality and former World News Editor. Most likely found in The Journal's office, getting lost in the Massachusetts State House or frolicking around Boston Harbor. Thrives off of investigation pieces that consume her.