BAARC walk gathers Suffolk community
Hang on for a minute...we're trying to find some more stories you might like.
In support of the Boston Area Rape Crisis Center (BARCC) and survivors of sexual assault, the Suffolk University community joined the organization on Sunday for the second year in a row for its largest walk yet.
This year, the walk attracted over 1,400 people, according to Development Director Kristy Cullivan-Sierra.
Supporters gathered at DCR's Artesani Park, some victims of abuse, others devoted advocates. While each person had their own reasons for attending this event, it came down to advocacy and prevention of sexual assault.
In the United States, one in six women and one in 33 men on average experience attempted or completed sexual assault or rape, according to BARCC. However, when broken down, the numbers are much higher for members of marginalized groups. One in three Native American or indigenous women report being raped, according to The Guardian.
"When you have endured such a deep egregious violation, when your spirit has been broken, there is nothing more hateful that someone can say, more dismissive, more reducing than, 'I don't believe you,'" said Boston City Councilor and Sexual Abuse and Assault survivor Ayanna Pressley. "To say to someone, 'I believe you, we believe you' – there is no greater humanity than that, nothing more gracious, nothing more loving, nothing more generous."
Her voice was unwavering and unapologetic as she exhilarated the crowd. People dedicated to eliminating rape culture clapped and cheered with her and for the cause.
"There need be no stigma for those that come forward," said Editor At-Large at the Boston Globe and Spotlight Team Member Walter Robinson. "Police and prosecutors must always make sexual assault cases their highest priority, [so] that there be no haven in any institution for sexual predators."
BARCC is dedicated to ensuring that any person who is a victim of sexual assault and violence is acknowledged and addressed rather than overlooked.
"My wife and I have been attending BARCC for years," said Cliff Pollan, 59, of Wellesley. "I think they do wonderful work, so it's a cause we care about. We first got involved with BARCC 10 years ago when a dear friend of ours had been raped and had to use the services, and he invited us to one of the fundraisers and it became a cause that we believe deeply in."
The 3.1-mile walk was made up of people of different genders, ethnicities, incomes and sexual orientations, accentuating the range of people affected by sexual assault.
"The diversity reflected here today reminds me that this isn't a crime that discriminates," said Pressley. "It doesn't care about your socioeconomic status, your race, your gender, your sexual orientation or your gender identity."
As April is Sexual Assault Awareness Month, the event fostered an inclusive environment for advocates to gather and share stories.
"I think we've learned so much about what it means to be a survivor," said Pollan. "The types of support that people need and often can't get, but thanks to BARCC they do, and it's equipped us as we talk to friends about it … It's a very difficult subject for many people, it's a subject we're much more comfortable about."
The route was lined by signs with quotes encouraging people to keep walking forward. One sign read, "I cannot express how much this organization has changed my life," and another, "With every step you give survivors strength."
"I feel extremely supported, and I feel like the work is just so important, and I realize more and more how big BARCC's influence is in the community, and that feels really important to me," said Laura Gallant, 24, of Randolph, who volunteers for BARCC's Community Awareness and Prevention Services. "The work itself is extremely great and extremely important, and they make sure you know how important it is and how much of an influence we have within the community as well."
About the Writer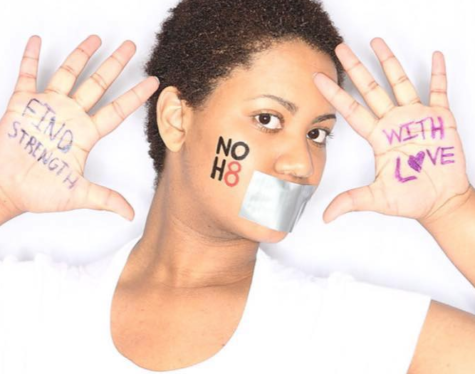 Katherine Yearwood, Staff Writer


As a senior at Suffolk University, I major in Communications with a concentration in print journalism and a minor in sociology. I have worked with The Suffolk Journal since 2015. The stories that have been the most electrifying to write are the ones where I am working with people who inspire me or the ones that allow me to call attention to social justice issues on or off of Suffolk's campus.