SAE indulges in the holiday spirit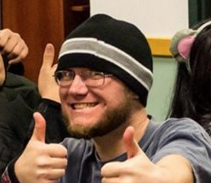 More stories from Colin Barry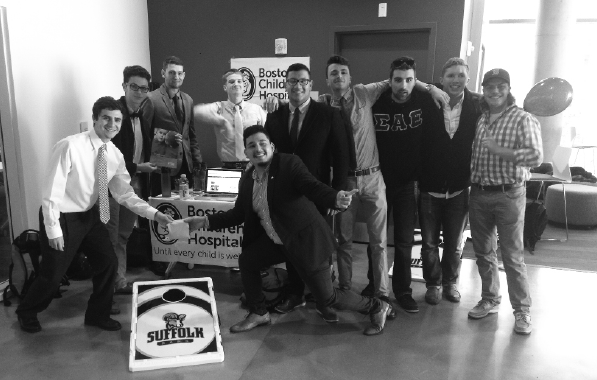 The Sigma Alpha Epsilon fraternity is showing that winter is the season of giving. Beginning in November, SAE has been donating several toys and raising money for the Boston Children's Hospital, continuing throughout the holiday season to bring smiles to those in need.
SAE's Philanthropy Chair, junior Jose Toledo, is the main organizer of the drive within the fraternity.
Toledo said he was inspired to host the drive by a tragic event when he was 8-years-old.
"My little brother was hospitalized when he was only a year old," he remembered. "My parents took him to the Children's Hospital, and the service there was incredible."
He also mentioned that getting to know the staff was another motivator for setting up the drive.
"My last internship, I interned at Joslin Diabetes Center," Toledo said. "I was able to meet with the staff at the hospital and make a couple connections."
Toledo added, "It's just a really great place, and I think it is one of the top hospitals in Boston."
Toledo and the rest of the fraternity have set up an online fundraising page. Using the Boston Children's Hospital website, potential donors can log on and choose a donation amount.
Despite the convenience of having something that is easy to access, Toledo said that SAE has found some challenge with gaining attention of classmates and potential donors.
"Trying to raise five grand, it's tough," Toledo said. "Trying to get the awareness out there to students is kind of difficult, since most of them don't want to donate."
Even with the challenge of gaining an audience, there has been some success in raising money for the drive. SAE organized a beanbag toss challenge earlier this month on campus and was able to raise $75 from it.
The fraternity brothers' families have been donating as well. One of the brothers, freshman Kevin Harte, had his father donate $250.
As of now, Toledo's webpage has raised over $1,100.
The toy drive portion of the charity has been more simple and straightforward for SAE, as they are receiving some help from a non-student organization.
"We have been working with the SU police," Toledo said. "They do a toy drive every year, and they are bringing us a box of toys to donate."
Toledo added, "I am motivated to make the donations much bigger though, since we usually give out small boxes."
To increase the amount of toys donated, SAE is looking to work with a local Wal-Mart or Target to elicit donations from community members.
While Toledo wishes that they could personally visit the children in the hospital, unfortunately there are a lot of precautions the hospital has to take.
"It's difficult because you have to go through human resources in order to actually see the children," he said. "Although we do go to the hospital ourselves to donate the toys."
Along with helping children celebrate the holidays, several members of SAE, including Toledo, have been working in call centers to help feed the homeless.
SAE has done several different charities and drives, including participating in the Relay for Life this year. Toledo said that they raised over $5,000 from that event.
SAE, along with several other on-campus organizations, has also been sending out socks to the troops in Iraq.
Toledo thinks that the hospital is doing the right thing this holiday season and urges other students to look into other charities offered by the hospital.
"I think everyone should check out the Boston Children's Hospital website," he said with a smile. "They have all kinds of charities and donations that everyone should look at."
Leave a Comment