Job well done: New England Patriots win first Super Bowl title in a decade
Entering the University of Phoenix stadium, Bill Belichick could not have known the New England Patriots savior to win Super Bowl XLIX would have come from a division two, University of West Alabama alumnus and undrafted rookie Malcolm Butler.
After a spectacular play made by Seahawks receiver Jermaine Kearse with less than two minutes remaining, Butler was bound to be the next Patriots scapegoat if the team lost. After a running play by Seattle's Marshawn Lynch to the Patriots goal line, the Seahawks decided to switch it up and go with their quick receiver pick, but once the formation was set and the ball snapped Butler won the battle of the undrafted free agents and picked the ball off of Seahawks veteran receiver Ricardo Lockette.
After being swarmed by nearly every major TV station in the nation, Butler simply said, "I just had a vision that I was going to make a big play and it came true, I'm just blessed. I can't explain it right now. It's crazy."
Not only was the ending of this Super Bowl one for the ages, it was also a Super Bowl that solidified a legacy. At the end of the game, Bill Belichick tied Steelers' Chuck Noll with the most Super Bowl wins by a head coach and Brady tied his boyhood idol Joe Montana and Hall of Famer Terry Bradshaw for the most Super Bowl wins by any other quarterback in NFL history. After completing the largest second-half comeback in NFL history down by 10, pro-bowl teammate Darrelle Revis gave Brady the ultimate praise.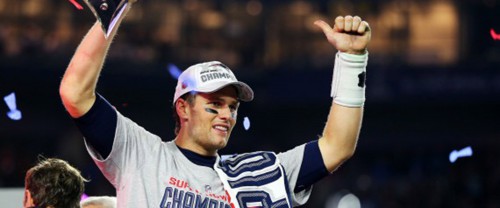 "It's great. It's just another one under his belt, he is going to go down as the greatest quarterback to ever play this game," Revis told the media postgame. "He is clutch. He is Michael Jordan. He is Tom Brady. You put him in that category of Magic Johnson, all of them, man. Go down the list. He is one of the greatest to ever do it."
If not Brady, then there's little question Patriots receiver Julian Edelman would've been the Super Bowl MVP. After taking nine big hits and gaining 109 total yards, Edelman fired back at doubters.
"You go in, we're getting our teeth kicked in by Kansas City," Edelman said. "You lose that game, we come back, we win some games and now we're Super Bowl champs. What did Trent Dilfer say? That the Patriots are the worst team? They can't win? You know, it's unbelievable to hear that guy say that. It's embarrassing — for him."
Before the "Gronk party bus" left the parking lot, tight end Rob Gronkowski said in true fashion after being involved in a post-victory brawl, "Screw it. I'm throwing some haymakers."
Through the adversity and controversy brought by "deflate-gate," the Patriots stand as one, as champions.
The city of Boston has now completed the "Grand Slam of North American Sports" with Boston's four major sports teams winning championships in the last six years. Ecstatic Suffolk University freshman Nathan Espinal of Salem, described the state of euphoria on Sunday as, "Pure excitement. I saw a team win something that was completely, undoubtedly well deserved."
Leave a Comment
About the Contributor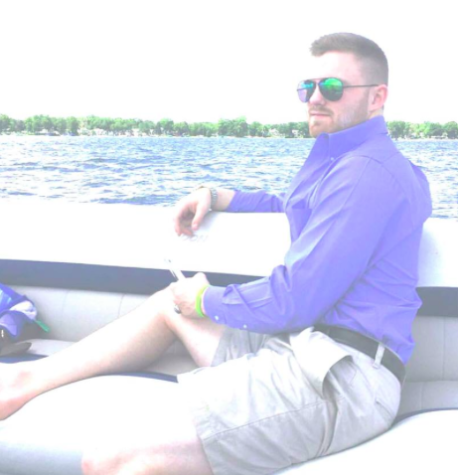 Ian Kea, Staff Writer
Hailing from the Hoosier State, Ian is a History and Government major in his Junior year. A political junkie by nature, Ian labels himself a 'Democratic Socialist' and sees it through in his writings. In his downtime he is either training his clients at the gym, taking a stroll through his North End neighborhood or in line at Dunkin'. He hopes to one day be an agricultural lobbyist.