New developmental football league features Boston team
By Kevin Small Jr.
The Fall Experimental Football League (FXFL), which will begin play in October, will offer players with National Football League aspirations another platform to show-case and develop their skills.
The inaugural season will compete in four markets; Brooklyn, Florida, Omaha, and Boston. Each team will be given a roster limit of 40, which will probably primarily consist of undrafted rookie free agents, in an attempt to ensure that the best quality of play is on the field as well as everyone getting the repetition that they need to develop physically.
Jonathan Walton, a semi-professional football player within the New England Football League, thinks very highly of the league, and wishes that this concept was developed a lot sooner.
"A lot of people that I've played with during my career had tryouts with NFL teams and once they were cut, they simply didn't have a platform to play on that the NFL truly recognized. This could be that league," said Walton.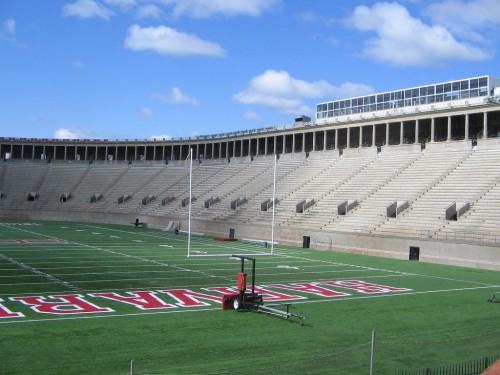 This league can in fact be that league. With underclassmen declaring for the NFL draft more than ever before and with the decrease of practice time due to the 2011 Collective Bargaining Agreement, this is the perfect alternative for players who usually just train at home once they are cut from NFL rosters to get live experience.
Brain Woods, Founding Commissioner of the FXFL, really hopes for this league to model the National Basketball Association D-League and Major League Baseball's minor league farm system and offer players what he calls "NFL opportunity."
"Players will be able to leave our league if they get a call from an NFL team," said Woods on Mike and Mike Morning Radio Show on ESPN. "If released from that NFL team they can come right back to the FXFL. This will basically serve as a Triple-A equivalent to what you see in baseball."
People around the NFL are already buying into this "NFL opportunity".
Tajh Boyd, former Clemson star quarterback, was drafted by the New York Jets in the sixth round in the 2014 NFL Draft but was unable to make their final 53-man roster. Just a few days ago, he signed a contract with the Florida Blacktips of the FXFL to be their starting quarterback.
Former Offensive Coordinator of the Chicago Bears, Terry Shea, is also on board with the league, agreeing to terms to serve as the head coach of the Boston Brawlers.
This league hopes to not only develop players, but to develop referees.
Commissioner Woods said the most of the interest that he received from the NFL was in regards to potentially developing referees and testing potential rule changes.
The league is young, and definitely wouldn't be able to sustain with just four teams, however this has the potential to be a gateway to professional football.
Leave a Comment