Boston Red Sox offer another season to forget
By Brian Horner
The 2013 World Championship brought a lot of expectations for the Boston Red Sox 2014 season which fell very short of every fan wants and desires. The Red Sox will finish last in their conference and third to last in their division disappointing fans.
One of the many problems for the Red Sox is that the runs batted in have been far lower than expectation or even last season's numbers.
The Red Sox ended last season with 853 runs and only netted 593 this season, a gap of 260 runs. This lack of production came from many different players. One huge hit to the Red Sox was the loss of Jacoby Ellsbury.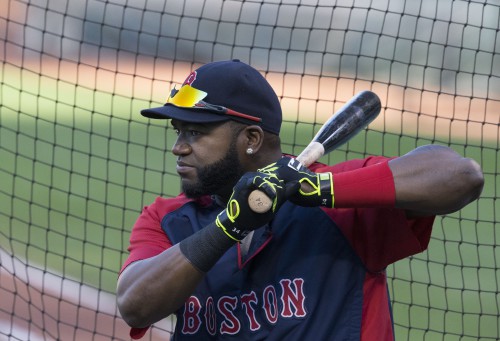 Ellsbury brought 92 runs to the season while his replacement Jackie Bradley Jr. only had 45 runs.
Other players run numbers were down, including Dustin Pedroia, Jonny Gomes, Will Middlebrooks, and Mike Napoli. With just these four players the team lost a total of 103 runs. In order to win a baseball game without bountiful runs, a team needs all-star pitching and the Red Sox have been lacking that.
Jon Lester has put up the numbers he always does dominating batters, but other pitches like Clay Buchholz and Brandon Workman have struggled throughout the season. Clay Buchholz was 12-1 last season, which he did not keep up with this year. His starts were either lights-out or he would go four or five innings and have to be pulled.
Brandon Workman was supposed to be a good pitcher to put into the rotation but at this point he is 1-10. Though he hasn't been getting much help in terms of runs. With trades this season, the Red Sox have made some big moves for the future.
Trading away the beloved Jon Lester was a blow to many Red Sox fans having seen him go through cancer and then become the ace he is but his trade helped clear up cap room for the next season. The trade of Stephen Drew, John Lackey, and Gomes gave the Red Sox some cash to play with for next season.
One thing is for sure: this season will be one to move on from and forget.
Leave a Comment