Boston Bruins look to reload this summer
It was a tough loss for the Boston Bruins, losing to their rival Montreal Canadians in a seven-game series. Like in all sports though, you have to look ahead to next year.
A season that ended in disappointment is over, so the scheming begins to retool what is already a championship caliber team. The huge question in Boston will be: who is coming back?
The big name unrestricted free agents are right wings Jarome Iginla and Shawn Thornton. Iginla is coming off a great first season in a Bruins uniform, but the one-year contract deal did not leave the Bruins thinking he is a sure-fire comeback. He had an impressive 61 points, with a balanced 30 goals and 31 assists, making him a strong presence on the ice with a plus 34.
Thornton on the other hand, has been a Bruins favorite since the beginning of the Claude Julien era.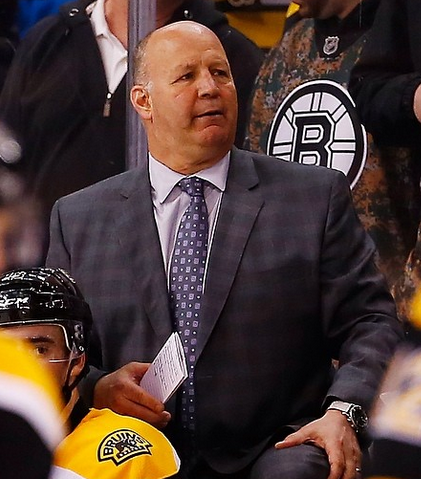 Both players are 36 years old, so the possibility of both players exiting the organization seem highly likely, especially if they have their eyes set on any free agents.
Since both Chris Kelly and Milan Lucic have underwent surgery, Bruins nation is worried about the possible departure of Iginla. The beauty about the Bruins roster is how much depth they have, and with both defenseman Dennis Seidenberg and Adam McQuaid returning after season ending injuries, they can target better forwards instead of focusing too much on defense.
If the Bruins want to take a risk if they cannot re-sign Iginla, they should go after Marian Gaborik for the Los Angeles Kings. He missed a lot of time due to injuries in the past few years, but if they can land him at the right price, he could be a good fill-in for Iginla.
There is of course the chance that the Bruins will pursue the thorn in their side, P.K. Subban. With the racist tweets, a situation that got blown out of proportion, it is hard to imagine Subban in a Bruins jersey. If he did don black and gold, the Bruins would be looking strong for the next decade.
As far as the whole Tyler Seguin trade being a "mistake," it has been said before and it will be said again and again, he did not fit the style of play that the Bruins run. He is a talented scorer, but he could not handle playing both ways on the ice, offense and defense, as well as not being able to keep up with the physical play throughout games. It would be like Sidney Crosby being on the team, fans thinking he would be skating around like a superstar for the Bruins.
Not the case.
He would not be able to handle a slower paced game, doing more things than just taking shots on goal. Which is why the Bruins roster looks the way it does, larger bodies that can play both ways and have a strong physical presence on the ice.
So enough of the past, Seguin is gone, and now the Bruins still have a contending team that has a chance to only get better. The one thing the Bruins should be happy about this off-season is that there is only one player from the first line who is unrestricted, everyone else is ready to go for the 2014-2015 season.
Leave a Comment