Boston's hometown baseball team one of many MLB clubs embracing green practices
A change of color: call them the "Green Sox"
Article by: Matt West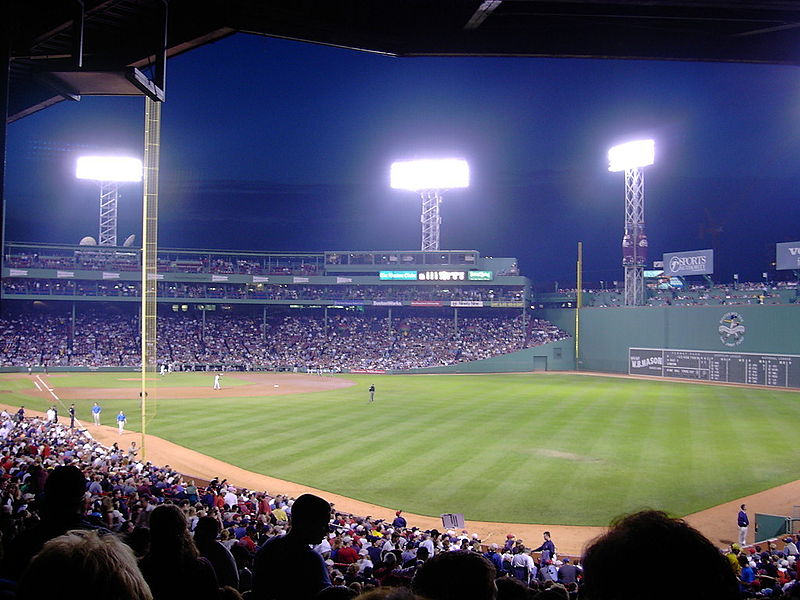 Many professional sports teams across the country are striving to make their respective parks more environmentally friendly. The Red Sox, in particular, began a five-year program in 2007 that would promote eco-friendly activities. More and more teams see this as not only an important business venture but a good way to get fans involved with helping out the environment.
With assistance from groups like the Natural Resources Defense Council (NRDC) and Pro Green Sports, the latter of which conducts surveys for various professional organizations, we are seeing improvement in the conservation of our environment. Major League Baseball itself has recently established a Team Greening Program that champions eco-friendly activities throughout the league.
According to their website, Pro Green Sports encourages and works with professional organizations to become more "green" by lessening their overall costs while increasing revenue. Making these already rich organizations more opulent would seem self-absorbed, but it seems like they may have some altruistic intentions.
Mark McSherry, the President of Pro Green Sports, has, according to the website, "conducted industry-first research on the sustainability practices of professional sports teams and NCAA athletic departments," while also, "[working] with the Philadelphia Phillies and other sports organizations to improve the profitability of their green programs."
The Phillies, who are the leaders in all of MLB in the "going green" department, have encouraged other teams to get involved. This past fall we saw both the Phillies and the New York Yankees get behind this initiative. Jessica Esposito, a research fellow for NRDC, wrote extensively about her experience during these games and spoke candidly about how far many professional teams have come.
"This isn't the first event where MLB has implemented environmental initiatives—they have been collaborating with NRDC for over three years to green professional baseball at both the League level and in collaboration with individual teams," she explained in her NRDC blog, referencing the impressive work both Yankee Stadium and Citizens Bank Park did during the World Series. "MLB and NRDC have incorporated environmental initiatives during both the 2008 and 2009 All Star Games, and most MLB teams have adopted environmental programs at their stadiums."
The Red Sox began implementing new methods of preservation, starting with the "Poland Spring Green Team," which consists of groups of local college students who volunteer their time to collect plastic recyclables.  In addition, Fenway Park began using Big Belly Trash receptacles to contain more trash. These solar powered trash bins make it easier to hold more waste, thus avoiding any unnecessary littering.
While there is constant uncertainty regarding global warming and the excessive fuels and toxins that permeate our environment, fans of professional sports should feel comfortable knowing that their teams are doing everything in their power to combat this problem. Even Fenway Park, one of the oldest and smallest venues in the country, is participating in this movement.
It is impossible to walk through these arenas and not see the changes that have been made. Now, the teams are asking the fans to participate and help make the environment healthier and more comfortable to live in. They are doing their part; now it's time for the fans to do their part as well.
View Comments (1)