NBA season ready to kick off, high expectations for the Celtics
By: Chris Frangolini
Every National Basketball Association Season there are new superstars that emerge and underdog teams that shock. This season will be no different as we traverse over the 82 game season. Will the Miami Heat three-peat? Will the hometown Boston Celtics make the playoffs? I will give you my pick for the NBA Eastern Conference and Western Conference finals match ups.
First, lets address the hometown Boston Celtics. Yes, they did trade away the Truth, Paul Pierce, and Kevin Garnett, who along with Ray Allen brought an NBA Championship back to Boston just a six short years ago. With head coach Doc Rivers now in Los Angeles with the Clippers and Rajon Rondo coming off a tear of his ACL, what can we really expect from the Celtics this year? With the majority of the conference being top-heavy (Miami Heat, Indiana Pacers, New York Knicks and Nets, and the Chicago Bulls) I believe it is possible to squeak by and earn the 8th seed and still make it into the playoffs. Do I expect them to win a championship? No, but the Celtics could be a tough first-round matchup.
Don't expect the Celtics to win 60 games or make a deep run into the playoffs, but the future is bright for new head coach Brad Stevens and the new Boston Celtics.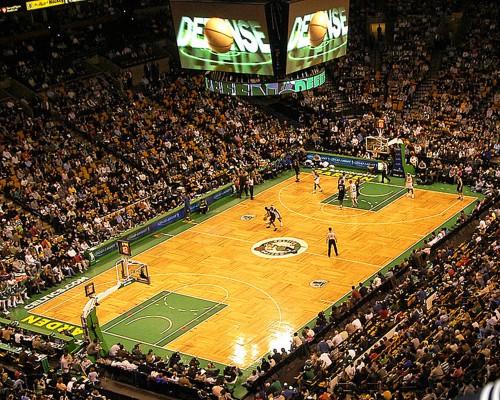 Now, on to the Eastern and Western Conference finals matchups. Starting in the Eastern Conference, I predict the Indian Pacers to take on the Heat, in a rematch of last year's conference finals. We all know about the Miami Heat, and the talent Lebron James (the best player in the world) has, as we are reminded daily by ESPN.
However, with the Pacers managing to resign Paul George and getting back a healthy Danny Granger, along with Roy Hibbert and David West. Not to mention, Luis Scola and C.J Watson on the bench the Pacers will beat the Heat in seven-games to win the Eastern Conference.
The Western Conference is more of a challenge. So many good teams like the Spurs, Warriors, and Nuggets all competing to be champion, but I am going with the Los Angels Clippers and Oklahoma City Thunder to meet up in the Conference finals. Hopefully, Russell Westbrook will stay healthy (he will miss the first 4-6 weeks of the season) and Kevin Durant is one of the premier players in the league and they will finally lead the Thunder to the promise land! Finals Prediction: Indiana Pacers vs. Oklahoma City Thunder! Stay tuned for my finals prediction next week!
Leave a Comment