Audiences' anticipate Joesph Gordon-Levitt's Don Jon
Set to release Friday, Don Jon stars character Jon Martello (Joseph Gordon-Levitt,) a handsome guy in his late twenties who has no problem seducing women. Barbara Sugarman (Scarlett Johansson) is beautiful in a nearly unattainable fashion.
Martello developed an unhealthy reliance on pornography and Sugarman to romantic Hollywood movies that promote the idea of "one true love" and Prince Charming. The two try to navigate a relationship dominated by media culture projections and false fantasies to try to find a unified love.
Judging by the trailers alone you may believe this to be a simple cute boy meets girl, but what you are delivered is much more than the promos promised.
The story at the outset is basic in its premise, but as the movie moves along in its narrative, you realize you've been fooled by the same visuals that the lead characters have been.
Two attractive leading stars, a quick-witted opening monologue, a character who needs a change in his life-it is the makings of a romantic comedy and we take that idea in without questioning it, without wondering if we'll be delivered anything deeper.
So when we are it's an extra-satisfying treat.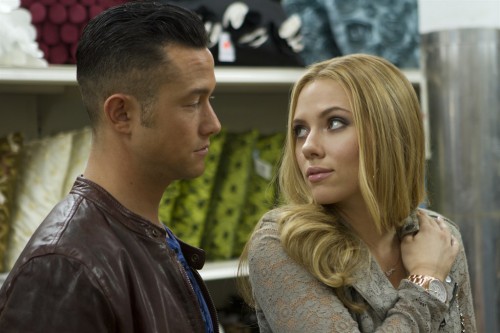 The acting is all top-notch with every performer dropping their vanity to turn in some wildly ridiculous performances. Johansson and Levitt, with special appearance from Tony Danza, get the votes for the most unadulterated zaniness. Johansson is playing an uppity New Jersey woman who is used to getting everything she wants whenever she asks for it. Due to her rom-com obsession she is built a male prototype in her head that all future potential husbands must live up to. Johansson is hilarious, mastering her physicality and comedic timing that reminds us what a talented actress she is.
Audiences tend to forget that she is more than just a pretty face and need a reminder once in a while that she did turn in magnetic performances in movies such as Lost in Translation, Match Point and Vicky Christina Barcelona.
Like the movie suggests we often get wrapped up in the image we are hoping that a person will fulfill and forget the nature, talent and authenticity of the individual themselves.
Levitt however is the draw of the movie as the director, writer and star of the film. As a standalone, it is a charismatic and hilarious film, but count in the fact that this is his first feature film and the admiration doubles.
The movie is edited to a T, adding to the dynamic film using music, color, and jump cuts and effects to add to the film's story rather than distract. As a performer, he is solid and reliable but as an actor who turned out performances in movies such as The Lookout, Mysterious Skin and (500) Days of Summer it does not seem like much of a stretch of his abilities. He is clearly a versatile  actor and has the chops to become a rare triple threat in today's Hollywood.
How we perceive others and how we perceive ourselves is often altered by the images projected to us: ads that promote weight loss, thigh gaps, teeth bleaching, tight abs and large breasts tell women that there is a desired appearance we must achieve.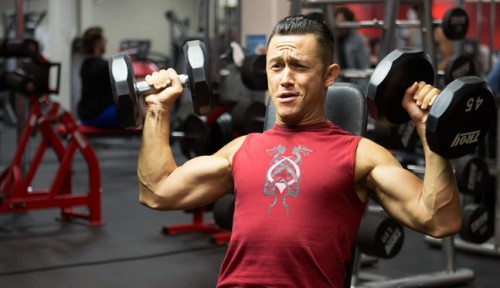 Men are taught a pseudo masculine character to adopt, one that says cars and beer and sports are the key to being a man in current popular culture and anything else is less than that. We project on loved ones what we want to be, how we want them to act and how we want them to treat us.
The concept of how we see others, how others see us and how much of these ideas of how we see one another are fabricated by a highly manipulated and distorted self-image.
most  can't identify with Levitt's girl chasing, religion abiding, masturbation addict.
It can be difficult to identify with Johansson's sexually assured character or Julianne Moore's grief stricken one – but most identify with searching for a person who understands you without any charades or guises to hide behind. We are all searching for a person whether it being a  friend or romantic partner who just clicks and understands.
And maybe you will be thinking about that a little bit more after Don Jon.
The film opens Friday, Sept.  27.  
Leave a Comment