February 15, 2017

Filed under Arts & Culture, Campus, Theater
When presented with an empty and barren black box, some fail to see beyond the potential it holds. Some may look at it merely as a container to store things, others may not even give it a second glance. On the other hand, some may look at it like a blank canvas anxiously awaiting a new masterpiece to b...
October 6, 2016

Filed under Arts & Culture, Campus, Theater
The Suffolk University Fall Showcase, hosted by the Theatre Department, had the audience travel back in time to understand the present and think about the future. Three student-written and directed plays were performed in Sawyer's new Studio Theatre.
Read more »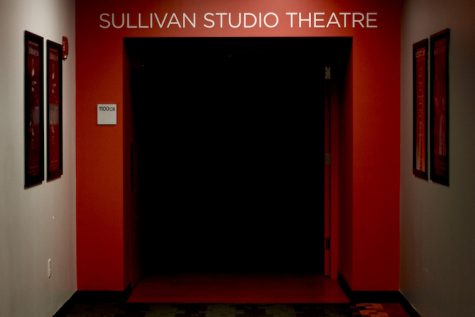 September 28, 2016

Filed under Arts & Culture, Campus, Theater
Suffolk University's new studio theatre hosted its first student production on Friday, the inauguration of the new Spotlight Performances series, "Just Alright." The show, performed in front of a full house, which included department chair Marilyn Plotkins and the play's writer Dylan Amerena, r...