Felicity Otterbein
November 16, 2016
Filed under Arts & Culture, Boston
When contemporary art is discussed, with it comes a undeniable stigma. An aura of superiority and an air of high intelligence is instilled. It can be considered a minority in the entertainment industry, compared to attendances to world renowned museums of fine art such as the Louvre in Paris or the N...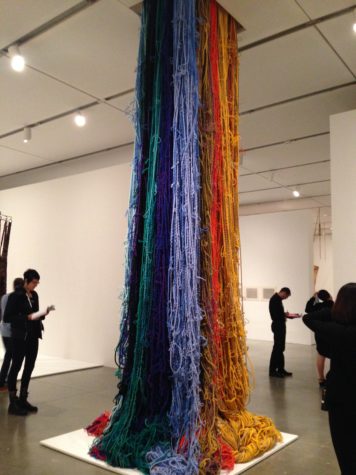 Will Senar
October 22, 2014
Filed under Arts & Culture, Boston
The Institute of Contemporary Art is hosting a new exhibit named "Fiber: Sculpture 1960-Present" and includes the works of several contemporary artists. The exhibit has five different galleries, each showcasing a unique take on the art of fiber sculpting. From vibrant colors to gravity defying...