Freshman goalie makes mark early in season
One freshman hockey player recently earned an accolade no Suffolk athlete has ever achieved. For his performance in the season opener against Franklin Pierce University, goalie Nathan Pickett earned Suffolk's first ever New England Hockey Conference (NEHC) rookie of the week award.
Pickett, a first-year student from Auburn, Massachusetts, earned this recognition for his 48 save effort in the Rams 3-2 win over Franklin Pierce University on Nov. 1.
Pickett was happy enough he got the opportunity to start as a freshman. The Rams currently have three goalies on their roster.
"To be Suffolk hockey's first rookie of the week is an honor, and it feels great to have been given the opportunity to play in the first game of the season as a freshman," said Pickett.
Despite being a freshman, Pickett is used to competing at a higher level. He played for Worcester Academy in the past, along with the New Hampshire Avalanche of the Eastern Hockey League. This impressive resume has helped Pickett transition to collegiate level hockey.
"DIII hockey compared to high school hockey is a major transition," said Pickett. "In my case, I had done five years of high school and on top of that a gap year of junior hockey, all to grow and prepare myself for what it takes to compete at the collegiate level."
For Pickett, this early award serves as more motivation for him.
"The fact that I was given this award so early in the season doesn't affect me so much as the game itself did," said Pickett. "I definitely feel more confident, however there is always the pressure to be better."
The pressure is certainly on for Pickett, as he is competing for the starting position with two other goalies. He shares practice reps with senior Chris Olsson and freshman Cal Wilcox. Pickett said the presence of two freshmen creates an environment where both of them can improve.
"Cal is a great goalie and this keeps a very competitive environment which keeps the both of us getting better every day, and I see us both getting plenty of action this year," said Pickett.
Wilcox saw action in Fridays 5-0 loss to Skidmore College, stopping 36 shots. Skidmore scored twice in the first period and never let off the gas pedal. Brandon Kessel had all 21 of Suffolk's shots on goal.
Pickett had 51 saves in Saturday's 7-4 loss at Hobart College. 51 saves are the most a Suffolk goalie has accumulated in a single game since Michael Levine's 53 save performance against Hobart on Feb. 9 of this year. The Rams again struggled on the offensive side, with a grand total of 16 shots on goal. The Hobart statesmen had a grand total of 58 shots on goal, almost four times the Rams total.
The Ram's loss at Hobart concluded the three-game road trip that initiated their season. Their home opener will be Friday Nov. 15 vs Anna Maria College at Emmons Horrigan O'Neil Rink in Charlestown.
Leave a Comment
About the Contributor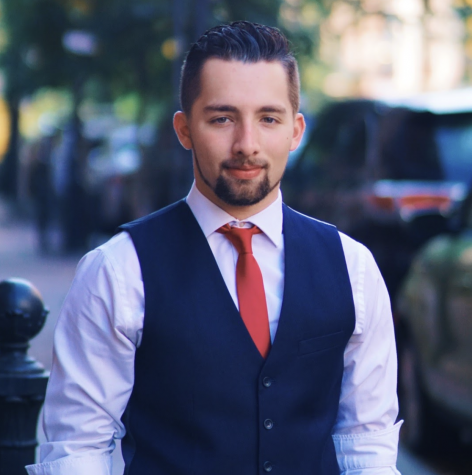 JD Conte, Sports Editor | he/him
JD is a senior from Wallingford, Conn. double majoring in political science and broadcast journalism. Aside from writing for the journal, JD can often be found in Studio 73 working on his broadcast skills. Off-campus JD can be found watching all the Boston and UCONN sports teams. He enjoys spending time with his family and friends in various spots around the city, especially in East Boston and the North End. After graduation JD hopes to work in a newsroom full-time or pursue a career in the sports industry.
Follow JD on Twitter
@jdconte617
Email him at
[email protected]