New athletic trainer energizes Rams
This past summer, Suffolk Athletics looked to fill the shoes of three time Great Northeast Athletic Conference (GNAC) Athletic Trainer of the Year, Jeff Stone. When this past July came around, their answer was Richard Cox. Cox brought in experience, persistence and a great attitude. As the former Assistant Athletic Trainer at Emmanuel College, he came into the new position with vast knowledge in Athletic Training and Sports Medicine.
That knowledge comes from his education at Bridgewater State University (BSU), where Cox earned his Bachelor of Science in Athletic Training. He was also BSU's Athletic Training Student of the Year his senior year, and went on to earn a Master's Degree in strength and conditioning.
Cox said he loves what he does day in and day out, but his favorite part of the job goes beyond that. The best part of the job is his work environment.
"The people I work with are my favorite part of the job," said Cox in a recent interview with The Suffolk Journal. "The staff carries a great guide of work ethic and all of the coaches and athletes are very supportive of what we do."
Cox is no stranger to work ethic either, as his days are long and eventful. After doing his personal workout at 8 a.m., Cox sees athletes for rehab and treatment. From here, it is straight to the men's soccer practice from 12 to 2 p.m. and then back doing rehab. At this point in the day, many workers are returning home from their day jobs, but not Cox. He's in the gym working on lifting with the varsity teams until late at night.
Although Cox's job entails different tasks, a huge part of his job revolves around the rehab of the athletes. His biggest concern is helping athletes get healthy, and remain healthy.
"It starts with bringing athletes in for an evaluation and seeing where they need to strengthen their muscles," said Cox. "From here, we have customized plans with all sorts of soft tissue techniques, massages and exercises."
"
The staff carries a great guide of work ethic and all of the coaches and athletes are very supportive of what we do."
— Richard Cox
Cox's rehab methods have gotten great feedback from the athletes. Jill Kohm, a defender for the Suffolk women's soccer team, tore her Anterior Cruciate Ligament (ACL) this soccer season. Without Cox, her health would not be where is it now.
"I've already come very far post surgery and a lot of that is thanks to Cox and the training staff," said Kohm in an interview with The Journal. "Anytime I am doing rehab he is always ready to step in and help, no matter how hectic Ridgeway is."
Before Cox was hired, Stone was the only athletic director at Suffolk. With the addition of women's hockey and track and field, it is evident that Suffolk's athletic program is growing. This means growth for the athletic training staff as well. This is why Nick Adams and Erin Lanni have also been hired as Assistant Athletic Trainers.
"Lanni and Adams are great. They know where to be and when to be there," said Cox. "We want to provide care that we are all happy with, as that is a lot more difficult with only one athletic trainer."
Understanding expectations is important for both Cox and the athletes. In order to recover as quickly as possible, the athlete and trainer must be on the same page. For Cox, these expectations stem from trust.
"The biggest thing is trust and building a strong relationship. All I ask from the athletes is that they be consistent and accountable," said Cox. "For me, athletes expect me to do my best, and if I build that trust, they will know I am giving my best effort."
Christian Restrepo, a forward for the Suffolk men's soccer team, tore his ACL and missed this year's season. With a long road of recovery ahead, Restrepo placed his trust in Cox.
"Cox has been really great throughout the process of my injury," said Restrepo in an interview with The Journal. "I am very lucky he was the one making sure that this whole process went smoothly."
Cox, along with Adams and Lanni, look forward to continuing to be there for athletes in their time of need. If it was not for this training staff, there is no telling where the athletic program would be.
"Cox was incredibly helpful to me, and has established such a professional and well respected program in such little time," said Kohm.
Leave a Comment
About the Contributor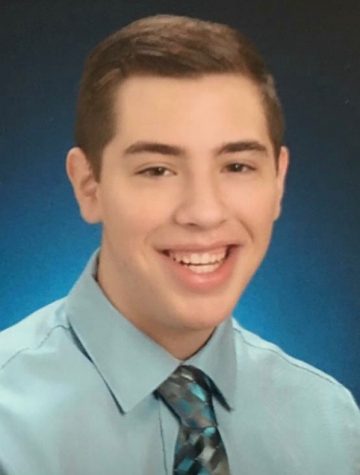 Sean Cushing, Assistant Sports Editor
Sean Cushing is a Junior from Methuen, Massachusetts. He is a Broadcast Journalism major and  as the assistant sports editor, Sean hopes to find a career in sports broadcasting or writing. Sean loves all Boston sports, but his favorite team of all is the Red Sox. After college, Sean hopes to find a job in Boston, so he can cover his favorite teams.