In the spotlight: Witnesses speak on student's viral blog
November 2, 2016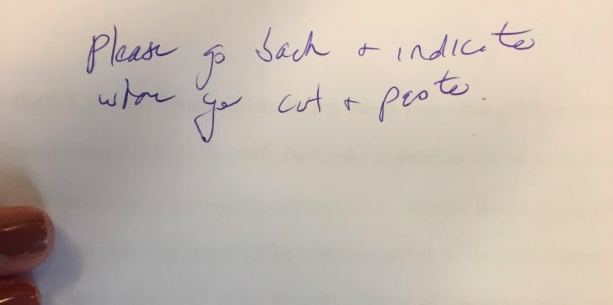 A blog post from a Suffolk University sociology student alleging discrimination went viral after a professor reportedly commented on specific words and said that it was not her "language."
On Thursday, 21-year-old McNair Fellow, first-generation college student, latina and U.S. citizen Tiffany Martínez posted on her blog "Viva Tiffany" an article entitled "Academia, Love Me Back," which highlighted an assignment that she had received back from her senior seminar sociology professor, in which she said she was accused of not writing her entire paper.
The professor had circled the word "hence," used in the beginning of a sentence in her paper, the professor wrote, "this is not your word," with the word "not" underlined twice.
"Please indicate where you cut and paste," Martínez said the unnamed professor wrote at the top of her paper.
In Martínez's blog post on Oct. 27, she wrote, "This morning, my professor handed me back a paper (a literature review) in front of my entire class and exclaimed 'this is not your language.'"
According to Martínez, she was called to the front of the room to receive her paper and said in her blog post, "[the professor] immediately blamed me in front of peers," and went on to say, "I stood in the front of the class while a professor challenged my intelligence."
Multiple students in the class said in an interview with The Journal late Tuesday night that the professor had handed back papers to each individual student in class, where the professor gave both negative and positive feedback for each student.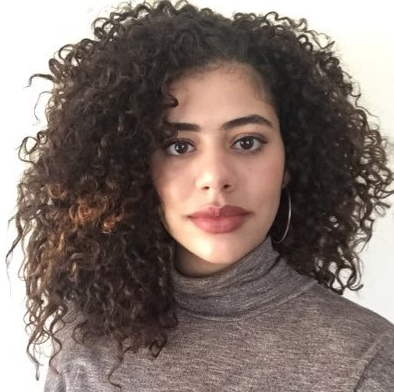 "I don't know if they intentionally wanted to call me out in front of everyone but that's just how it happened," said Martínez in an interview on Saturday.
A student from the class said she was neutral on the situation and saw both perspectives of Martínez and the professor.
"We talked about Black Lives Matter and the professor seemed in full support of Black lives and the movement so I don't think she's racist," said one student in the class to a Journal reporter on Tuesday.
One student in the seminar, who wished to remain anonymous, said in an interview that even though the professor can be critical, she said, "I think our professor is a good person. She means well."
Martínez did not respond to communication from The Journal to comment on student responses as of Wednesday morning.
On Tuesday night, Acting President Marisa Kelly posted on the President's Blog that spoke on the moves the university has made recently in order to tackle diversity and inclusion.
"We cannot truly live up to what we aspire to be as a university unless we foster an inclusive campus community," Kelly wrote as she had listed a number of initiatives that started when she assumed the top office. "Last week's incident has made clear that these steps are not enough. There is more we can do."
A forwarded email was sent to The Suffolk Journal on Saturday from University of Pennsylvania professor Herman Beavers that was originally sent to Kelly's email. The letter talked on the incident and Martínez's blog post.
"We suspect that Suffolk has mechanisms to deal with student misconduct," said the letter. "But we wonder what sort of mechanisms exist in situations where a faculty member engages in misconduct."
Beavers sent a second email on early Monday morning with another list of signatories making a total of 277 signatories on the letter to Kelly.
As of late Tuesday night, Martínez's original Facebook post that shared the link to her blog had received more than 12,000 shares. Several news sources picked up the story including the Boston Globe, New York Post, Buzzfeed, Huffington Post, Daily Mail, BBC World News, NECN, AOL News, Chronicle of Higher Education and Cosmopolitan. On social media sites, the hashtag #HENCE spread in 31 countries and 38 states in the U.S., as of Wednesday morning according to a Keyhole tracking of internet protocol (IP) addresses.
According to Martínez, the assignment was an ungraded exercise that would ultimately be a segment in a four-part project.
According to two students in the class, they were also criticized in what they called the same manner on comments on their paper and the same language issues were pointed out by the professor.
Martínez said she brought the incident to the sociology department chair, James Ptacek, and that he had launched an investigation.
Ptacek told The Journal on Tuesday afternoon that he could not comment on the investigation due to educational policy.
The professor did not respond to communication with The Journal as of Wednesday morning.
"As an institution founded on the highest principles of inclusivity and respect, we take this matter very seriously," said a university spokesperson in a statement on Tuesday night. "We have policies and procedures in place to respond to and investigate matters such as this one, and we are following those procedures with the utmost care for the people involved."
As of early Wednesday morning, there were 2,907 comments on the original "Academia, Love Me Back" blog post. Some displayed support for Martínez and said they had experiences such as hers.
"Tiffany, if you have nothing to hide, then you hand your paper back to this professor and tell them to put the paper through one of the many plagiarism software programs," said one of the comments with the username Trish.
Other comments challenged Martínez's alleging discrimination on the comments.
"I mean you no disrespect, but were portions of the work not properly footnoted or cited," said one comment with the username Samael. "I had a white male classmate of mine booted from the Naval Academy for just that."
"Suffolk University is deeply committed to fostering an inclusive environment where every student and every member of our community is respected," said the university spokesperson.
The Student Government Association released a statement on Sunday that reflected Kelly's email on inclusion that was sent to the Suffolk community on Friday after a Buzzfeed article was published.
"The Student Government Association is committed to ensuring that each and every student at this institution is treated fairly and with respect that they deserve," said the statement. "We are gathering as much information on the matter that is available at this time."