On this day: 42 years ago, No. 42 Jackie Robinson called for change in baseball
Forty-two years ago, No. 42 Jackie Robinson died.
Few athletes leave a legacy that goes beyond the field of play, but Robinson meant so much to the game of baseball, as well as paved ways for black athletes in all sports.
Amongst Robinson's baseball legacy, his calling for diversity among baseball management, specifically the team managerial position, seems to go almost unnoticed in 2014.
Oct. 15, 1972, just nine days before his death, Robinson spoke before Game 2 of the World Series game between the Oakland Athletics and the Cincinnati Reds declaring the MLB needs to hire its first black manager.
"I'd like to live to see a black manager. I'd like to live to see the day when there's a black man coaching at third base," said Robinson, according to Rachel Robinson's book, Jackie Robinson: An Intimate Portrait.
He was a guest before the game to commemorate breaking the color barrier, 25 years earlier.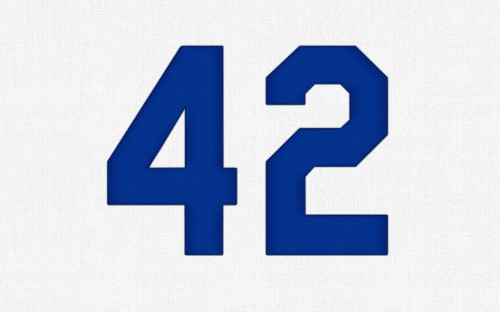 Nine days after Robinson attended Game 2, he died of a heart attack at his home in Connecticut at age 53.
Robinson, who is famously known for being the first black baseball player in the MLB, was really the first person in the lime light to that address the MLB had yet to break any color barriers in upper management.
Robinson had a short stint as a general manager and club president for the Brooklyn Dodgers, but the league has still failed to hire a black manager in the mid-70s.
Robinson's credentials as a player are astounding, winning Rookie of the Year in 1947, declared an all-star six times, and a World Series ring. He played three different positions: first base, second base, and shortstop. So not only did Robinson pave the way for other black athletes, but he also set the bar for his baseball success.
He came into the MLB known for his speed and ability to steal bases, and finished his career with two National League titles.
The Cleveland Indians hired Frank Robinson in 1975, the first black manager in the history of the MLB.
There have been 24 black managers since then, which means there would be less than one manager hired per year.
Ron Washington and Dusty Baker were two of the bigger modern names among black managers, but both are no longer in the league, leaving baseball practically empty of diverse managers.
Baseball currently has one black manager, Seattle Mariners manager Lloyd McClendon.
Leave a Comment