Red Sox run into trouble early in the season
By: Mario Vasquez
The Red Sox (3-5) were swept at home by a national league team for the first time since 2012.
Were they possibly distracted by the events carried over from winning the World Series last year?
Either way, they are professionals. Congratulations to Red Sox for a spectacular season, but it is a new year and time to move on.
Last night the Red Sox dropped the second game of a three game series to the Texas Rangers.
A big five-run third inning helped the Rangers prevail to a 10-7 win.
Red Sox starting pitcher, Felix Doubront exited the game after only two innings, giving up six hits and six runs.
Though it is eight games into the season, the Red Sox have six players who are hitting above .300, which is pretty intimidating to face as an opposing pitcher. However, those who are beneath the .300 average are the players we are used to seeing night after night.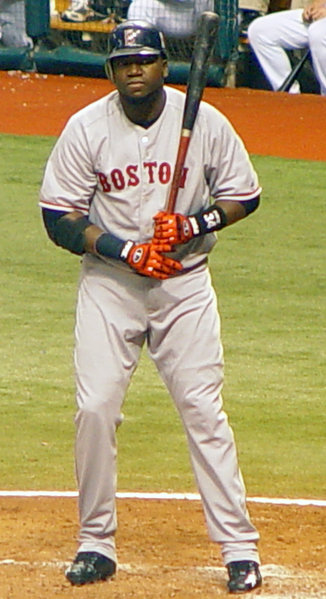 Dustin Pedroia – .289, David Ortiz – .250, Will Middlebrooks – .231, Daniel Nava – .138.
Dustin Pedroia is one of the powerhouses in this Boston line up and is hitting the ball pretty well. However, his lead off man always struggles to get on base, which drains his runs batted in count.
Arguably one of Boston's biggest celebrities, David Ortiz, is not producing as he should for the amount he's being paid this year, then there's Daniel Nava, this offense's biggest problem.
As the lead off hitter, he has the lowest average. With Nava's troubles, manager John Farrell chose to lead off with left fielder Jonny Gomes.
Gomes, like Nava is also having difficulties at the plate with a .190 average. Newly acquired A.J. Pierzynski, who replaced Jarrod Saltalamacchia, needs to get with the program.
The Red Sox are a team known for working the count, which Pierzynski does not do. Last nights game was the first time Pierzynski had reached a two-ball count this season.
With Middlebrooks on the 15-day DL so early in the season, many question his consistency as an everyday third baseman.
As a result, the Red Sox signed 33-year-old utility infielder, Ryan Roberts to a one-year, $1 million contract. Roberts spent last season with the Tampa Bay Rays.
He has played a total of 195 games at the hot corner over his career and will begin to share time there with rookie Jonathan Herrera. The Red Sox have finally figured out who their everyday shortstop is with Xander Bogaerts. He spent most of last year at third and has been a little shaky in few of his starts. The youngster is a natural shortstop, however this is his first taste of it in the big leagues.
As time comes, he will regain his comfort at short and will rise into the player he is set to be. The Red Sox take on the Rangers in a rubber match at Fenway Park Wednesday at 4:05 p.m.
Leave a Comment