Boston Celtics looking to make moves before the trade deadline
By Chris Frangolini
The Boston Celtics currently stand 19-35 (12th in Eastern Conference) as they approach the final stretch of the 2013-2014 basketball season. Needless to say, it has been a difficult year for the Celtics, plagued with injuries, lack of experience (youth), and a roster overhaul. However, there are a few things we do know about the Boston Celtics post All-Star break.
The Celtics know who they are, for now, with the National Basketball trade deadline coming up Feb 20, they technically do not know the identity of the team for the rest of the season. With Rajon Rondo, Jeff Green, Jared Sullinger, Avery Bradley, and Brandon Bass as the core starting five, they need to try to build around them next off-season. However, when it comes to rebuilding no one is ever safe; Especially seven-year man out of Kentucky, Rondo, who has been in the center of trade controversy for the past three seasons.
The future is bright for first year head coach Brad Stevens who led his Butler University Bulldogs to two final four appearances and a record of 139-40 in his five-year tenure as coach. Brad Stevens is no Doc Rivers, but he has adapted well to Boston.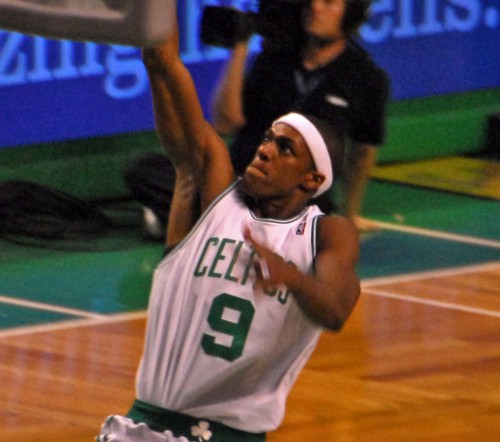 "When the Celtics traded away two future Hall of Famers (Paul Pierce, Kevin Garnett) to let the rebuilding process begin they gave Stevens a six-year contract to grow with his team," said Jackie MacMullan on ESPN Boston "Boston has put our trust in Stevens and I think he has done a good job with the team."
Call it old fashion, but some fans would rather have the Boston Celtics bang around in the paint then settling for long three-point shots. Sullinger, who is undersized for his position, is shooting just 25.8 percent from the three-point range. Instead of settling for the long ball Sullinger should be banging around and drawing fouls. Rajon Rondo on the other hand, seems like his outside shot is improving, shooting a career high 37.9% from the beyond the arc. The problem with Rondo settling and shooting so many threes is that he is a true point guard, a floor general; he should be unselfishly giving the ball up and setting up his teammates for scoring opportunities. In other words, Rondo should be dropping 10-plus assists, and grabbing at least seven rebounds a night because that is what he does.
The Celtics have a 6.3 percent chance of winning the NBA draft lottery right now. Regardless if they get the number one pick or not, the Celtics need to draft a true center. The Celtics lack a seven-foot true center and defensive rim protector to seal off the paint.
The Boston Celtics still have a bright future and they are better than what their record says. Remember, it is Boston, they can attract big name free agents too.
Leave a Comment