NFL's big game getting "Super" green
Energy credits, recyclable banners to help make the event more environmentally friendly
Article by: Alex Mellion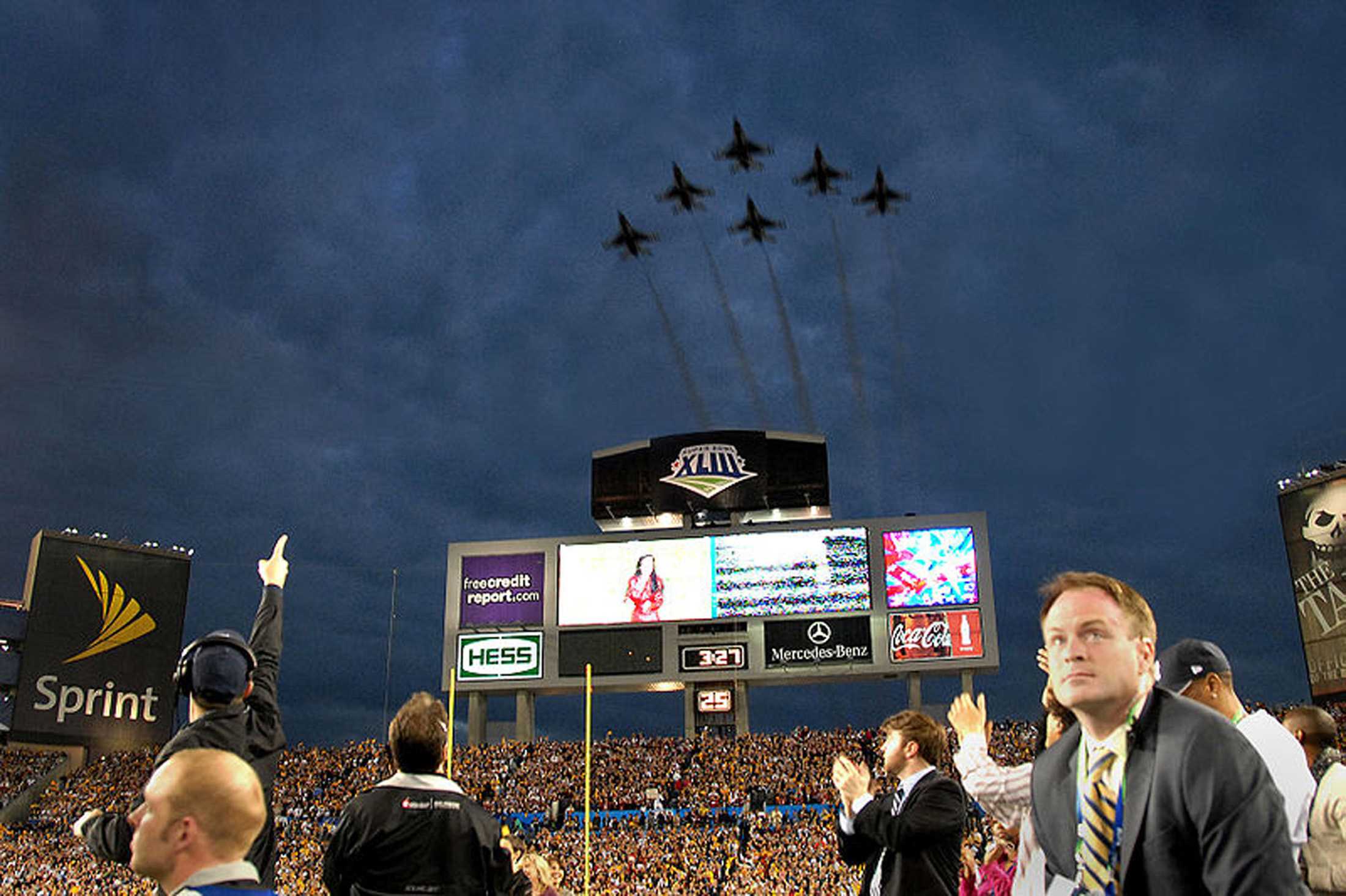 As pretty much everyone already knows, the biggest sporting event in the world, the Super Bowl, is this coming Sunday.  The 44th edition of the NFL's championship game will match Peyton Manning and the AFC Champion Indianapolis against Drew Brees and the NFC Champion New Orleans Saints playing at Sun Life Stadium in sunny Miami.
Casual fans may know that The Who will be performing during the halftime show or that Kim Kardashian is dating Saints' running back Reggie Bush, but here's a lesser-known fact: in recent years, the NFL has been taking steps to make this game as eco-friendly as possible.
The NFL is purchasing renewable energy from the Tampa Electric Company (TECO), which gets its power from solar panels and a biomass facility in South Florida.  According to an article on environmentalleader.com, TECO officials estimate that powering the Super Bowl with renewable energy will prevent more than 313,000 pounds of carbon dioxide emissions.  This renewable energy will go a long way in helping better the environment and makes the Super Bowl a lot more "green" than one would think.
In addition to the renewable energy, all of the banners and flags will be put to environmentally friendly uses.  According to an article on WTSP.com, all flags and banners that are used in the game will either be re-used next year or given to local charities to auction off at fundraisers.  Through these practices, the NFL is ensuring that none of those banners will go to waste, as each banner will get re-used in Super Bowls for years to come.
The NFL is going green in other areas as well. Think of all the food that goes to waste at a typical NFL game, and now think about how much more gets wasted at the Super Bowl. However, this year the NFL is going to be donating all of that food to a better place.  All of the leftover prepared food at the stadium and at local parties will be donated to local charities and churches.  The food will come from various Super Bowl parties in the Miami area, including some private events not connected with the NFL.  According to an article on tampabay.com, over 90,000 pounds of food was donated from last year's Super Bowl, meaning the donation efforts could prevent a similar amount from ending up in a landfill this year.
So as the country is watching the Colts take on the Saints this Sunday night on the NFL's biggest stage, just remember that the game is becoming more environmentally friendly every year. A "green" Super Bowl? Somewhere, Al Gore must be smiling.
Leave a Comment