Women's Tennis still looking to hit stride this season
A rocky beginning does not imply a rocky finish. The Suffolk University women's tennis team is hoping to turn things around after a very rocky start. The Lady Rams are 0-4 in the 2013 season, and were dealt their first conference loss by GNAC rival Johnson & Wales. The next match will be interesting for the Lady Rams, who face a tough 3-3 Wentworth team that will look to stay above .500. Stacey Politis, a senior Lady Ram, understands the reason for the tough start this season.
"No one on the team is freaking out over our record because we know our schedule for the season and we know we are facing all of our toughest ones now and early on," said Politis. "We each have fought hard in each match we've played and that's all you can do." It is very true that the top of the Lady Rams' schedule is the more elite of teams, that is how it is every season.
They are getting into the grind of conference team coming up this October. The Lady Rams are 3-33 in total matches so far this season. The next conference team they will face is Anna Maria, who is a potential opponent that they can beat. Anna Maria also happens to be the first home game of the season for the Suffolk. Players on the team are really trying to push through the losses and play at the best level they can.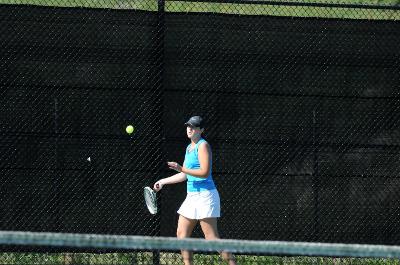 "We have different obstacles to deal with such as school obligations and schedule conflicts so that has been the biggest obstacle," said Politis. "Everyone has played with someone different and the line up changes constantly to see which will be our best fit. We just practice hard and play hard. I, personally, am recovering from an injury that happend recently so I'm resting and supporting the girls." The Lady Rams take on Wentworth this Thursday, at 3:30 at Harvard. They will then have a week off until they have to play at Springfield College on Oct. 3rd.
The Anna Maria game, the Lady Rams' second conference game, will be the Saturday after on Oct. 5th.
The Lady Rams have their work cut out for them, it will be interesting to see how they handle October and if they can manage to pull out their first victory sooner rather than later. Suffolk may find a smoother road as they make their way down the schedule.
Leave a Comment