Wyllo, a woman-owned curated boutique, is Boston's newest hidden gem
October 6, 2020
Wyllo, a woman-owned business that sells a curated collection of clothing, jewelry, home decor and stationery is the South End's newest hidden gem. 
Wyllo's brick and mortar storefront opened this September after a number of setbacks and challenges due to the COVID-19 pandemic and a water main break in April that put the shop under 4 feet of water. 
"Instead of giving up, I spent quarantine working on my dream shop so I could be ready when the rebuilding was finished," said Alyssa Davis, Wyllo's founder.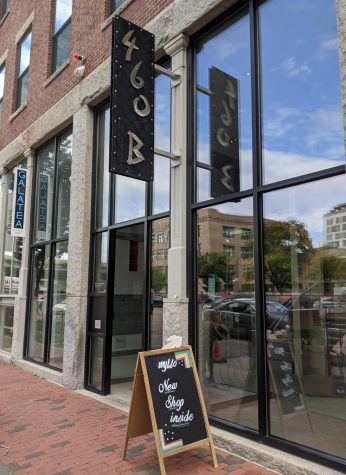 Davis started Wyllo in 2017 by creating and selling handcrafted jewelry at local outdoor markets, events and pop-up shops. Wyllo now supports over 50 small businesses by featuring handmade goods from female designers, artists and makers at its shop in the SoWa Art & Design District, located at 460 Harrison Ave Suite B5. 
Davis also notes that Wyllo's location in the lower-level section of SoWa's art building makes it difficult to gain new customers and foot traffic. 
"We're easily missed and not many people know that we exist yet. My job requires a lot of creativity and thinking out of the box. It's a tough but rewarding process," Davis said.
Additionally, due to the pandemic, Davis lost a substantial amount of revenue. Wyllo was also unable to host a variety of entrepreneurial workshops for women and all but one of Davis' usual outdoor markets were canceled. A lack of tourists visiting Boston also impacted her beloved business. 
However, despite COVID-19, Wyllo's original mission still stands. Wyllo was founded as a way to support women-owned small businesses and to build a community dedicated to empowering other women, and Davis hopes to fulfill this even more once normality resumes.
"Over the years, I've met so many amazing artists and makers, that using my shop as a platform to highlight them seemed like a no brainer," said Davis, who always wanted to expand her original jewelry making shop to include goods from other female creators. 
The name Wyllo plays on the word "willow." Like how a willow tree's branches bend, but never break, Davis said women are the same. The name Wyllo represents the challenges women have faced throughout history and how the roles of women have changed over time. 
"It's crazy to think that in the 70s, women barely earned the right to open a bank account and now here I am with a shop full of products made by women who run their own companies," Davis said. "To me, Wyllo is a symbol of continuous growth."
For Davis, there are a lot of factors that go into the curation process in order to highlight other women artists. She likes to focus her efforts on small and local businesses to find one-of-a-kind products that can't be found on Amazon or in chain stores. Wyllo is full of unique finds, like pop culture greeting cards and even tiny, hand-painted ceramic gnomes crafted by a Boston-based artist who only sells them at Wyllo.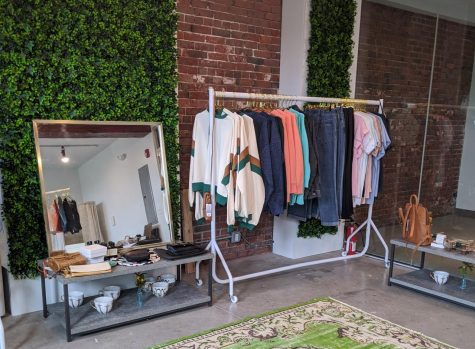 "The majority of the companies I work with are one or two person operations like myself so each purchase generates meaningful income," Davis said.
Davis also ensures that her shop is economically accessible, with a price range of $5 to $200 so that it's easy for people to shop small.
Currently, Davis sells her jewelry collection at the Greenway Open Market on Saturdays through the end of October. Once COVID-19 subsides, she hopes to sell at the SoWa Open Market and the Downtown Boston Arts Market. 
Davis is also offering Suffolk University students 10 percent off their first Wyllo order by using the code "SuffolkJournal" upon checkout.
Follow Wyllo on Instagram @shopwyllo and shop Wyllo online at www.shopwyllo.com.