Series review: 'Looking for Alaska' escapes the labyrinth as Hulu series adaptation accurately portrays novel
October 30, 2019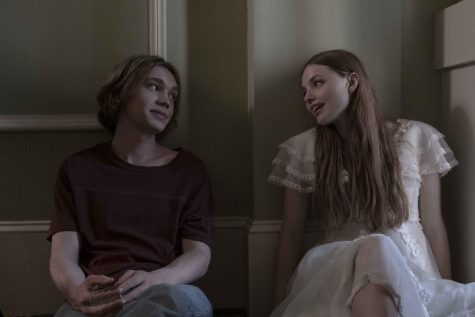 Fans of John Green's "Looking for Alaska" have been waiting about 15 years for an on-screen adaptation of the book to be brought to life, especially after Paramount purchased the rights to the film in 2005, the same year the novel was released. It was heartbreaking for fans to have been told it would probably never receive a film adaptation, so, when the trailer was suddenly released for a Hulu original 8-part mini-series, it was both shocking and exciting beyond belief.
After waiting longer than normal for an adaptation, the one thing to say about the show is it's everything we could've hoped for. There are not many book-to-film adaptations that have done the written prose justice quite like the "Looking for Alaska" series has.
Green's book, in which Alaska Young's (Kristine Froseth) troubling and erratic behavior was idealized, is one that was widely read by teenagers. Looking back on it, Alaska's character was that of a young woman who was struggling with addiction and mental health. But, when reading the book, much like Miles "Pudge" Halter's (Charlie Plummer) point of view, readers idealize this girl as the confident free-spirit we all want to be.
I'm sure I'm not the only one who was dying to drink a bottle of cheap strawberry wine in an effort to be just like Alaska.
It's clear how cheesy the story was when reading it again as an adult, but the series kept these cheesy aspects in the best way. To younger readers, it is an awe-inspiring story that brings on silly teenage feelings. Fans may find themselves feeling sentimental while laughing out loud at how tear-jerkingly lame some parts are.
The series evokes an overwhelming sense of nostalgia, especially for fans who have been waiting for this since 2005. Not only did the actors' portrayal of beloved characters spark old memories, but the soundtrack did an exceptionally good job as well. Viewers who also indulged in 2000's TV shows like "Gossip Girl", "The O.C." and "One Tree Hill" cracked a bigger smile than most when Death Cab for Cutie and The Postal Service began playing in the first episode.
The series ultimately surpassed any adaptation's expectations by making the viewers laugh, cry and feel like this series executed the exact story fans romanticized as teens. Everyone wanted to be as free-spirited and effortlessly cool as cigarette smoking Alaska Young. Though she may have not looked exactly as imagined in the novel, what Kristine physically lacked she made up for in portraying Alaska's exact demeanor.
The biggest difference between the book and the series is the standpoint of narration.  The book is told entirely from Pudge's perspective, while the series offers a chance to shed light on all the other characters' points of view as they each take part in the narration. You would think this glaring difference between the book and the movie might upset some fans, but it still feels like the original story.
The book and series is one that leaves a permanent mark on the audience, and watching the series feels like coming home to old friends. This sense of reminiscence reminds viewers how brutal yet beautiful the sad story of Alaska Young is. It's a depiction of messy, grieving teenagers. It's a rare adaptation that captures the book perfectly, if not better.
"Looking for Alaska" is now streaming on Hulu.