Presidential search may be holding up key hires within administration
Suffolk University's global presidential search continues on at a seemingly stagnant pace, holding up certain progress on Beacon Hill, including the potential birth of new administrative positions.
April 19, 2017
With a strategic plan and a presidential search committee set in motion, Suffolk University plans to improve the collective experience of those within the community, but some of the outcomes continue to remain unclear.
The Diversity Task Force, which was created in February of 2016 to gather data from the Suffolk community as to whether the university has provided a diverse and inclusive environment for students to learn and for faculty and staff to work, has finally drafted recommendations to bring to upper administration. Having analyzed the results from the climate survey and subsequently holding discussions to gather community feedback, the Task Force said they hope to submit their final report on May 15.
After this final report submission, the Task Force will disband until further notice is given.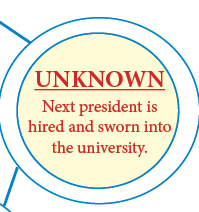 Some possible recommendations the Task Force will offer to upper administration is creating a Vice President of Diversity Inclusion and Equity (VPDIE) position, or an Office of Ombuds, to handle formal complaints made by those within the university, across both undergraduate and graduate levels as well as the Law School. Whether this will translate into policies adopted by upper administration is yet to be known.
Director of Events at the CAS Dean's Office Jennifer Bonardi, also known as the subcommittee chair of the Task Force, has compiled a list of schools of similar ranking and student body size to that of Suffolk, but whom may hold Offices of Ombuds or not. The research conducted shows that amongst the universities that do have such an office, the average amount of staff members sits at two. Whether there would be a significant financial difference in creating this office, or a singular VPDIE position, with a six figure salary, has yet to be researched by the Task Force. 
Boston University, Northeastern University and the University of Massachusetts Amherst each have Offices of Ombuds, according to the research conducted by Bonardi on Greater Boston schools.
Junior Business major and student member of the Task Force Levi Smith spoke of the responsibilities that would be entrusted to a possible VPDIE.
"It will be someone who instead works in Human Resources, Student Affairs or Diversity Services," said Smith in an interview with The Suffolk Journal on Tuesday afternoon. "It'll be under the president and will have more of a universal role strategizing diversity and promote and develop a culture committed to achieving inclusive excellence and cultural proficiency."
Sophomore Computer Science major Sheikh Nasher spoke of the cautious excitement he has for such a position opening up in the university.
"I'm eager to see this come to reality, but if this doesn't work then [our work] isn't worth it. We have been talking about this for a year now, having someone that works with everyone," said Nasher in an interview with The Journal late Tuesday night. "Because it wasn't my division, I don't know the mechanics of how it would work, but when I looked at the description I thought this was something that could work."
Associate Professor Micky Lee, who was appointed Chairwoman of the Task Force after Frank Cooper took time off from teaching at the Law School, has suggested the President's Commission on Diversity Affairs, which was put on hold by former President Margaret McKenna, may be an option to consider.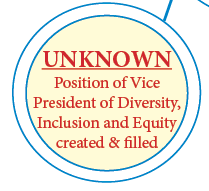 "We have not talked about that. I did ask the subcommittee to think about after the Task Force ends, 'What would happen if we reenact that?' It just seems to make sense, we already have bylaws, but we have not talked about that," said Lee.
It has been suggested by Lee and Smith that having a sitting president that could make lasting decisions would make these policies are implemented efficiently.
"Some of the changes can be implemented by [Acting] President [Marisa] Kelly, and some of the changes are bigger like the Office of Ombuds or the VPDIE, those are things that wouldn't necessarily be fair to force it upon her, it would be the next president's decision," said Smith.
Presidential Search Committee Chair and university Trustee member John Brooks III was unable to comment on the status of the ongoing search. University spokesperson Greg Gatlin said to a Journal reporter in a recent interview that there has been no further developments, and that the search process is still unfolding.
With the search for the next president at a standstill, the policies and positions that the University can fill have also been put on hold. As for what the Task Force will do in their final weeks before they disband, they plan to gather data on faculty and staff that provides insight as to whether departments reflect the diverse student population at Suffolk University.
The presentation of the final report of the Task Force will be done on Friday, April 21. Lee said the recommendations and concerns brought up during the community forums will be presented to whoever attends.