The Common: Suffolk University's house band rebrands
February 22, 2017
For most Bostonians, The Common is a historic park in the heart of the city. It's significant for being a place where folks once brought their cows to graze the grass, and now is used often for picnics, protests and everything in between.
However, the two words take on a new meaning at Suffolk University, where students also know "The Common" as a group of passionate rock-and-roll musicians.
"The Common" formerly known as "Rhythm," is trying to revamp their image as a band, starting with the name. After attempting to fit an image of the initial group.They are ready for some change.
"In our opinion, the way the group had been marketed and people's opinions felt like kind of stale," junior business administration major Jake Damphousse, musician and president of The Common, said in an interview with The Suffolk Journal before rehearsal Saturday morning.
In the past, the band has been described as "Suffolk's contemporary music group" but they are now referred to as Suffolk's house band to more accurately describe their laid-back vibe.
Although many performing arts groups travel to compete in competitions against other schools, The Common does not. They enjoy playing music together for fun and do not feel the need to go against other colleges.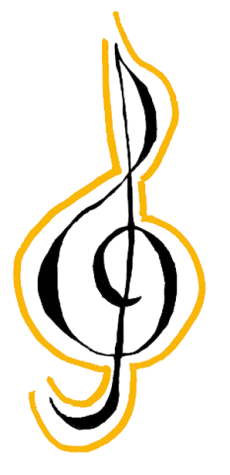 "We just kind of like to come and jam and have fun," said Damphousse. "It's not really like we go out and compete against anyone or anything like that. It's really got kind of a clubby atmosphere."
In lieu of competitions, the band performs multiple times throughout the year for Suffolk University students. In December, they rocked the stage at the PAO Winter Concert and again earlier this month at the "First Friday" event on the third floor of the Sawyer building. They are working hard for their upcoming performance at the next "First Friday" event, where students can enjoy their hour and a half long performance for free.
The Common is comprised of eight students, which is why the small group of musicians has turned into a tight-knit group of friends who share the same passion for performing.
"I want to say it's like a family," junior finance major Patrick Hennessey, a drummer in the band, said in an interview with The Journal. "It's great to meet other people who have similar interests as you."
The band has an eclectic setlist, playing everything from David Bowie, Drake, The Beatles, 90s throwbacks and today's chart toppers. Their goal is to play songs that everyone will know, as well as perform tracks that the band members enjoy.
"You gotta play stuff that people know because if they don't know anything you're playing, why are they gonna come back and see you?" said Damphousse. "So I'd say of our 18 songs, it would be tough to not know at least seven or eight of them."
However, it wasn't always a walk in the park for The Common. In the fall of 2015, the rock group almost came to an end when contrasting opinions among members caused a lot of conflict that was difficult to resolve. Damphousse said everyone agreed the best thing to do was to step away from the group.
At that time, Damphousse explained, David Apostolides was asked by the Performing Arts Office if he was interested in becoming president of the band to bring it back to life. He accepted, but then also started the film club, RamCam Productions, and didn't have time to serve as president for both groups. Damphousse took the load off his shoulders and became president. Apostolides still plays the piano and keyboard for the group.
The Common has picked itself up since the end of 2015 and is now moving forward. They are busy every Monday on the second floor of Sawyer rehearsing for upcoming gigs. When not rehearsing, they are posting on their Twitter, Facebook and Instagram accounts to spread the word about what they do and build a stronger following. Damphousse said that one of the band's main focuses is to have a larger presence on social media platforms.
On the group's old account, "there'd be one post every six months and no one was following it because there wasn't anything going on," said Damphousse.
After the changes and improvements, the band is ready to tackle the rest of the year. Their next performance will be the next "First Friday" event on March 3 in Sawyer at 10 p.m. Find The Common on Twitter and Instagram at @SUThecommon.