Media gap: Editors discuss what makes headlines and what falls flat
June 15, 2016
Scouring through thousands of emails on a daily basis, Randall Lane, an editor for Forbes Magazine will filter, push aside and delete them.
"If you're in public relations, don't pitch me," he said in front of an audience filled with nonprofit professionals, marketing gurus and communication strategists. Without a seat left open in the audience at the main stage area at the Collaborative Conference, hosted by Classy at the Design Center in Boston, the crowd and two other panelists laughed in agreeance.
On either side of Lane on the main stage sat Erica Williams Simon, the deputy editor for Upworthy and Eric Nee, the managing editor for Stanford Social Innovation Review and host of the Social Innovation Conversations podcast channel.

In a discussion led by Erin Hall, the director of marketing and communications for Classy, the three noteworthy chiefs in the media field deliberated on how certain headlines will make it in the industry, while others will fall flat.
As each publication offers contrasting beats of expertise for readers to learn from, use as examples for professional development and showcase the talents and efforts led by societies and industries alike; the three panelists each agree "it's not about who you know." Instead, it's about the quality of the story and the credentials that follow the name.
"Story, story, story," said Williams Simon. She emphasized on how if there is a good story, then to be diligent and build relationships in order to get it published.
"Take the time to craft what we are looking for," said Nee.
Yet, credibility isn't something that comes easily, the panelists said.
"You can't force it," said Lane. "It's about if I trust you."
"
"You can't force it. It's about if I trust you.""
— Randall Lane
As Forbes is at their highest print readership in their 98 years, according to Lane, they are looking for the best for their audience- especially when it comes to the print version.
"Print is not dead, we're alive and thriving," said Lane as he explained that he's specific on what stories to put in the few pages that are offered in print.
While he expressed how he wanted the Forbes audience to learn lessons from content they publish instead of mediocre, washed up stories, Williams Simon challenged it and said that Upworthy operates a bit differently and didn't want to make a blanket statement on all media.
In the foundation periods of the publication, she said that they had people scouring throughout the internet and webbing through social media for stories that mainstream media wasn't paying attention to. Yet, that wasn't the only way that editors at the platform have grabbed their hottest headlines in the past.
"If [our readers or viewers] are paying attention to something or someone, then we will start," Williams Simon said as she explained that they received some of their best story ideas in the comments section of their articles and on their Facebook page.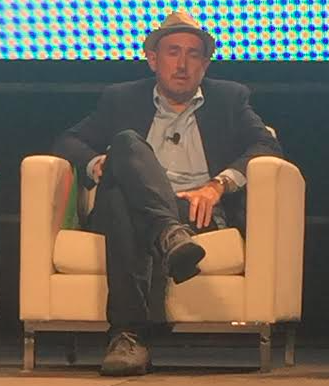 Nee advocated for fresh ideas that most haven't thought of before for nonprofits and public relations experts to send outlet editors.
"We're looking for new and innovative, just like our name," said Nee. "The concept of social innovation is one that has moved across the globe in the past 10 years."
While these platforms that were represented did not always conform to the uplifting stories on adversity that many organizations critique the media for not publishing, William Simon said that they will continue to always look and want "tell something surprising."