'Daisy' brings brand new sound to Brand New
By: Ashley Maceli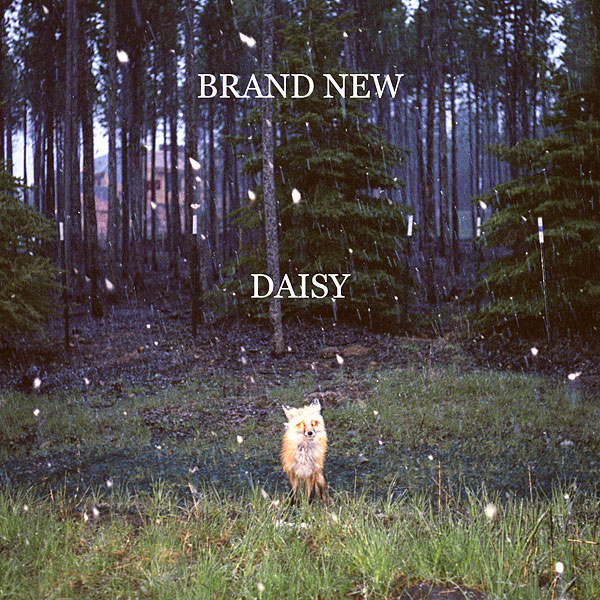 The ever-changing alternative rockers, Brand New, have always been able to reinvent their sound with each album. The Long Island band poured on the angst during the emo-era with their first two albums Your Favorite Weapon (Triple Crown Records, 2001) and Deja Etendu (Triple Crown Records, 2003), which consisted of fast-paced riffs, feel-bad-for-me lyrics that scream of old high school ex-girlfriend drama, as well as upbeat, yet dark, anthems. Once Brand New released their third album, The Devil And God Are Raging Inside Me (Interscope Records, 2006), it seemed that Brand New was able to slightly shift their style while still creating a rocking album. The beginning of a more established sound was forming.
The newest album, Daisy (Interscope Records, 2009), released Sept. 22, once again differs from the past three albums. Fans may be reluctant to like the new sound because it is not the Brand New they know and love. Due to Brand New's ability to stay true to their name and reinvent themselves every time and make their sound better, hopefully fans will be able to embrace what the band aims for with each album: bettering their music. This is what Brand New is and what they do.
The new single "At The Bottom" has a very murky musical background, while the emo-esque lyrics, such as "And there's a lake and at the bottom you'll find all our friends./ They don't swim cause they're all dead" seem to pop up here and there; perhaps a habit that dies hard. "Sink" is an absolute gem of a song, with great screaming. Even though it is a little bit hard to understand what lead singer Jesse Lacey is saying, the song can still deliver with just the music and intensity of the vocals. With a foggy feel, "Noro" brings another great song, ending the album with some of the best lyrics, such as; "Why doesn't anyone I know sleep?/ Are they only just scared of visions?/ When they lay their heads down at night, what are they haunted by?"
One of the best things about the album is the distinct difference and feel to each song. Unlike some albums, which sound like one continuous song, Brand New has once again proved that they can tell a completely different story with every song. Whether it be through spoken words, like on "Daisy," or with new coarse screaming styles that sound like a more testosterone filled Blood Brothers in the song "Gasoline".
With a hazy mix of Bright Eyes style music, and in-depth lyrics. Brand New has definitely come a long way, creating a more mature sound. This aggressive, raw-sounding album may be their best one yet, living up to the hype of the long-awaited release. Anyone looking to be thrown off track with amazingly dark lyrics and impressive music, should check out Daisy.
Brand New will be touring the US this fall with Manchester Orchestra, Thrice and Glassjaw and will be playing at the House of Blues on both Nov. 17 and 18.
Leave a Comment