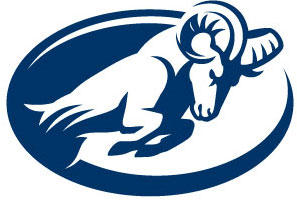 With more than half of the season in the books, the Suffolk University men's baseball team find themselves at an 8-15 mark, but they are slowly getting the boost they need.
Since the beginning of April, the Rams have posted a 3-4 record, but have won three out of their last four games versus Roger Williams, and a sweep of Lasell in a double-header this past weekend.
The Rams started April off with the joke on them, dropping a double-header to a very strong St. Joseph's team out of Maine.
The first game was no contest as St. Joseph's blew out Suffolk 14-2 with Mitch Monke picking up the loss, going four-and-a-third innings, surrendering nine earned runs. Chris Stanley picked up the only RBI for Suffolk as they picked up two runs in the final inning, one coming on an error by St. Joseph's shortstop.
Game two was a much closer battle as Suffolk fell in the end by a final score of 4-2.
Scoring started early as St. Joseph's was able to tally two runs in the top of the first, with Suffolk answering with a run of their own in the bottom half of the inning.
The Rams then tied it up in the bottom of the fifth when Devan Jones scored from third on a wild pitch.
Unfortunately in the top of the eighth, Jhonneris Mendez, in for relief of starter Josh Desai, allowed two runs on a single.
Suffolk stranded a runner in the bottom of the eighth and could not answer St. Josephs, resulting in a 4-2 final.
Josh Desai got the no decision for the Rams as he went six innings, allowing two runs and striking out seven.
Next, the team traveled to Fitchburg State University for a meeting that saw the Rams let another close game slip away.
Tim Belanger took the hill for Suffolk and went six and a third innings, allowing seven earned runs on 12 hits, striking out six.
Offensively, center fielder Jhonneris Mendez lead the way going 4-5 on the day with an RBI and scoring two runs. Devan Jones and Mike Muse also had two hits and one RBI, respectively.
Both teams went back and forth on the scoreboard, as 13 runs were scored collectively between the two teams from the second to seventh inning.
In the ninth, Suffolk found itself down by one, and could not plate a run to send it into extra innings.
The first of three wins in a row came versus Roger Williams, as the Rams took home a 5-2 victory.
Steve Chamberlain picked up his first win of the year, as he threw six innings, allowing two runs on five hits, with four K's.
Jake Cintolo went 2-4 with two doubles, and Devan Jones drove in two Ram base-runners as Suffolk picked up its first win since dropping six straight.
In conference action last weekend versus Lasell, Suffolk was able to extend its win-streak to three as they picked up victories in two afternoon games.
Josh Desai threw six solid innings, giving up two earned runs (4 un-earned) while fanning eigth Lasell batters.
Suffolk scored seven runs on 10 hits, including two from Devan Jones and Chris Stanley, and three from Jake Cintolo.
Chris Stanley led the way with three RBI, with Mike Muse driving in two. Also, Devan Jones went deep for the Rams with a solo home run. Suffolk won by a final of 7-6.
In game two, starting pitcher Jhonneris Mendez stole the show as he was one walk shy of a perfect game, but did pick up the no-hitter.
Mendez went all seven innings, allowing no hits on no runs, with double-digit strikeouts at 10.
Offensively, RBI's from Mike Muse, Chris Stanley, and Mike Cunningham were more than enough for Mendez as Suffolk defeated Lasell by a score of 3-0.
The Rams will play a double-header against Emerson today at Adams field in Quincy. Game one will be played at 2 p.m., and game two will be played at 4:30 p.m.
The team will then play two double-headers this weekend. Suffolk plays two games against Albertus Magnus on Saturday and then travel to Johnson and Wales.