OPINION: Postponing the fall concert will not solve our COVID-19 problems 
The show must go on––It's time to roll with the punches
On Sept. 9, Suffolk University students received an email from the Student Government Association stating they had postponed the bi-annual concert to the spring semester, citing COVID-19 concerns. The announcement came after the acting mayor of Boston, Kim Janey, implemented an indoor mask mandate in the city beginning on Aug. 27, in an effort to contain the Delta Variant. 
For many students, the postponement was very disappointing. After more than a year of COVID-19 restrictions, everyone was excited that in-person events were back and were looking forward to going out again. 
Society is still in a period of great uncertainty when it comes to COVID-19, so postponing the concert to the spring was not necessarily the best idea. There is no telling what shape the pandemic will have taken by that point, and it may be more efficient to start adapting events to the current restrictions and roll with the punches.
After months away from the stage, many artists have announced that they will start touring again. Some have decided to require proof of vaccination or a negative COVID-19 test for concert attendees rather than pushing off their tours for an even longer, unknown amount of time. 
Venues like TD Garden have adopted such policies, and all attendees are required to wear masks as well, regardless of their vaccination status. A concert for Suffolk students likely could have taken place safely with similar measures implemented, especially considering students were required to get the COVID-19 vaccine before coming to campus in the fall.
Other schools in Massachusetts are moving forward with their fall concert plans. Boston College hosted their annual Stokes Set on Sept. 18, which featured rapper Bryce Vine. UMass Lowell hosted Polo G on Sept. 18 and is bringing in A Boogie wit da Hoodie on Nov. 4. 
COVID-19 and the ever-changing restrictions and policies that come with it certainly make planning a concert more complicated. Attending any large gathering also poses a risk even to vaccinated people. However, the concert for Suffolk students still could have taken place this semester.
There is no doubt that students will still be attending concerts and sporting events off-campus this semester anyways, where they may mingle with unvaccinated people and potentially increase their risk of COVID-19 exposure.
At a Suffolk-sponsored event, such as a concert, it would be easier to control who students are around and enforce pandemic restrictions. It would also make contact tracing possible, in the event that there was a COVID-19 outbreak following the event.
There are also no guarantees that the pandemic will be any better or worse this spring. If COVID-19 trends have shown us anything, it's that cases spike and fall a few times per year.
We are all craving a little sense of normalcy, and concerts and other events finally taking place again is a huge part of that. While it's too bad the Suffolk concert was postponed, students are certainly still looking forward to it this spring.
Leave a Comment
About the Contributors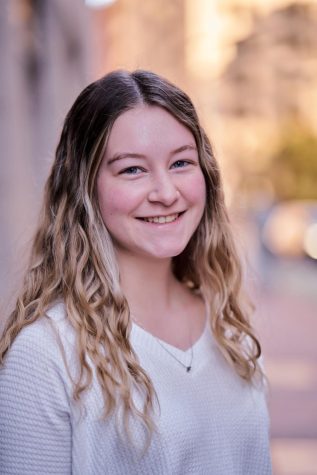 Grace MacDonald, Copy Editor, Asst. Social Media Manager | she/her
Grace is a sophomore from Seekonk, Massachusetts, majoring in public relations. Besides having a passion for writing, she also enjoys listening to Taylor Swift, watching movies, and exploring the city. She also loves to travel. After graduating, she wants to work for a PR firm or in social media management.
Follow Grace on Twitter
@GraceM123456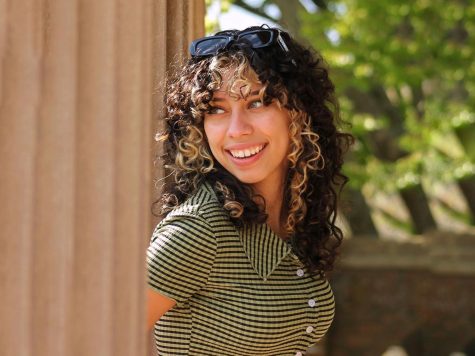 Julia Fusco, Graphics Editor | she/her
Julia is a junior from South Hamilton, Mass. majoring in media & film at Suffolk University. Julia is part of four student organizations and counting and is on the E-Board for three of them. When she isn't working at the Suffolk gym or in class, you can often find her taking time to engage in her hobbies, which includes photoshoots with her friends, graphic designing, dancing and grabbing some boba to go!