February wrapped: The best songs of February 2021
Emily Beatty highlights the best in music every month.
Happy March, lovelies! Every month I put together a playlist on Spotify with songs that I am loving: brand new music, oldies and songs that simply fit how I'm feeling. 
Looking back at February, I'm covering the five best new releases across the charts, from indie to pop, rap to rock and so much more. These are just the most newsworthy drops, but if you want the full playlist to use as new tunes to study or to follow along as you read, click here! 
"Overdrive" by Conan Gray
Conan Gray, a 22-year-old singer-songwriter from Lemon Grove, California, dropped his single "Overdrive" on Feb. 19. The song is his first solo project since the release of his debut album, "Kid Krow," which included viral hits such as "Heather" and "Maniac." 
Gray said in a promotional Instagram post that his newest track is "A song to escape from reality for a little bit…something to scream into the shower head and fantasize about secret lovers and alternate reckless lives we could've lived."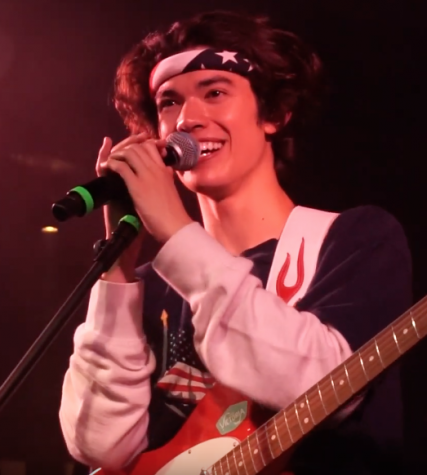 The upbeat pop track is heavy on the drums and repetition, but the song is a fun track to dance around to, and showcases the young artist's high vocal range. The catchy tune was stuck in my head for hours, in the best way possible.
"Flowers for Vases/Descansos" by Hayley Williams
Hayley Williams, lead singer of the rock band Paramore, dropped a solo album titled "Flowers for Vases/Descansos" on Feb. 5. The 14-track album is the second for the singer and is softer than what Paramore fans are used to. 
As a whole, the work focuses heavily on piano, acoustic guitar and an intimate lyrical writing style. Williams shines through intricate vulnerability and storytelling throughout the album. With the muted instrumentals, listeners can dedicate time to appreciate the songwriting talent of the artist, who is typically praised for her out-of-this-world vocals. 
"Oh No, Not Again!" by Alexander 23
Alexander Glantz, known professionally as Alexander 23, is an up-and-coming artist in the indie music community. 
Prior to his new EP, which dropped on Feb. 19, Alexander 23 had worked on the soundtrack for the popular Netflix show "13 Reasons Why," and released a handful of solo singles and small projects over the last couple of years.
"Oh No, Not Again!" is his first release of 2021, and the nine-track piece is full of emotional songs symbolizing the ups, downs and ultimate fall out of a new relationship. 
The album was highly anticipated by fans, and with singles such as "IDK You Yet" that inspired viral TikTok trends, the bedroom pop-style tracklist will dominate indie and alternative charts for the next few weeks. 
"Up" by Cardi B
After an amazing year in 2020, Cardi B is back with "Up," the second single for her upcoming second album. The single, which was released Feb. 5 and is currently sitting at number two on the Billboard Hot 100 Chart, is very similar to the artist's other recent releases. 
"Up"  is catchy and easy to follow, and the lyrics are incredibly well aligned with the backtrack. Cardi B's presence as a powerful female at the top of the rap charts has opened the door for many new female rap and hip-hop artists, such as Megan Thee Stallion, Doja Cat and Saweetie, to dominate both pop and hip-hop/R&B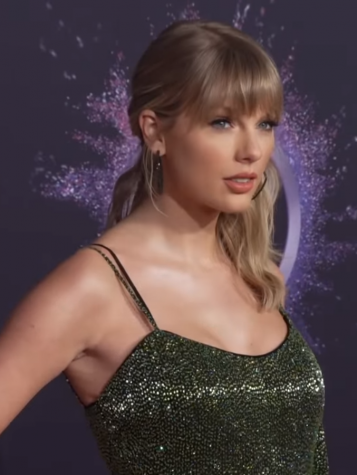 charts. 
"Love Story (Taylor's Version)" by Taylor Swift 
A big month for Taylor Swift! The pop star kicked off Valentine's Day weekend with her first re-recorded track, fan favorite "Love Story." 
The single, which is nearly identical to the original that was released in 2008, was accompanied by an announcement on Good Morning America, saying that the entire re-recorded version of Swift's second album "Fearless" is complete and will be dropping shortly. 
Eagle-eyed fans spotted a secret message that spelled out "APRIL NINTH" hidden in Swift's social media posts, leading many to believe that this is the release date for "Fearless (Taylor's Version)." The new single brings on a wave of nostalgia but does a wonderful job highlighting the growth and maturity of the pop star's vocal talent.
Looking forward to what drops in March, anticipated new releases include music from the bands' AJR and Maroon 5, as well as singles from Billie Eilish's brother FINNEAS and Girl In Red. Selena Gomez has also just announced her first Spanish EP, "Revelación."
Follow Emily on Twitter @emilyhbeatty.
Leave a Comment
About the Contributor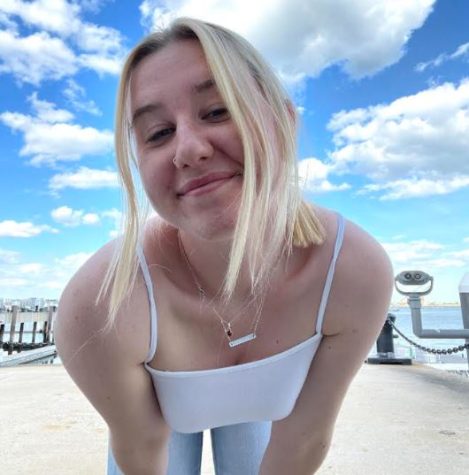 Emily Beatty, Arts & Culture Editor | she/they
Emily is a senior English literature and print/web journalism double-major from Canton, Mass. After joining The Journal amidst a pandemic, Emily can be found writing about all things music and pop culture. When not writing, she can be found working, listening to music (probably Taylor Swift) and with a half empty cup of iced coffee in hand. After graduation, Emily hopes to continue to cover music for local publishers in Boston.