The Patriots' season was a failure, so what now?
Tom Brady won his unprecedented seventh Lombardi Trophy last week. Although many Patriots fans were excited to see him win, it was undoubtedly a bit of a twist of the knife, considering that there's not much to be excited about in New England. 
So what should the Patriots be doing this offseason to get back into the Super Bowl conversation? 
Priority number one has to be finding a new quarterback. Cam Newton and his eight passing touchdowns this season showed that he's clearly not the answer for this team. While they should take a quarterback in the draft, they should also sign or trade for a veteran. 
Of all the quarterbacks out there, the best fit would probably be ex-Patriot Jimmy Garoppolo, who San Francisco has been reportedly shopping in their search for a new quarterback. Not only is he already familiar with the Patriots' system, but he's also liked by Bill Belichick. Since the Patriots don't have much at quarterback to give up for Garoppolo, acquiring him would probably take a three-team trade with a team that has a decent quarterback. 
Priority number two should be adding depth at the wide receiver and tight end positions, which have been a problem for several years now. 
If the Patriots really want to make a splash at wide receiver, the name to go after would certainly be Chris Godwin, who may be looking for a payday after winning the Super Bowl. But the Patriots don't like to break the bank on a single player, so some other good names that they could sign would be JuJu Smith-Schuster, Marvin Jones and Will Fuller. 
At tight end, the premier option on the market this season will be Hunter Henry from the Chargers, but the Patriots might want to consider Jared Cook, who they missed out on a couple of years ago when Rob Gronkowski dragged his feet on retiring. 
While Belichick is great at coaching up the defense, it wouldn't hurt to add talent to their edge rushers. 
According to Pro Football Reference, the Patriots were the leading defense in quarterback hurries during the 2020 season. But their bottom 10 ranking in sacks shows that their defensive line has trouble finishing the job. 
As fate would have it, one of the NFL's greatest pass rushers of all time, J.J. Watt was just released from the Houston Texans on Friday. Watt perfectly fits the mold for the type of players that the Patriots sign: a veteran player in the second half of his career who still has plenty to give to the game. 
The biggest issue that the Patriots face this offseason is that the departure of Brady and their subsequent 7-9 season has made them a less appealing location. For this reason, they have to be more willing to pay their players and not ask them to take pay cuts. 
Money isn't an issue for the Patriots, as they have the fourth most salary cap space in the league, with about $65 million to spend. 
With plenty of cap space and plenty of good names slated for free agency, the Patriots have to be aggressive this offseason. Otherwise, it might be another rough season in Foxboro come September. 
Follow Jamie on Twitter @JamieTaris
Leave a Comment
About the Writer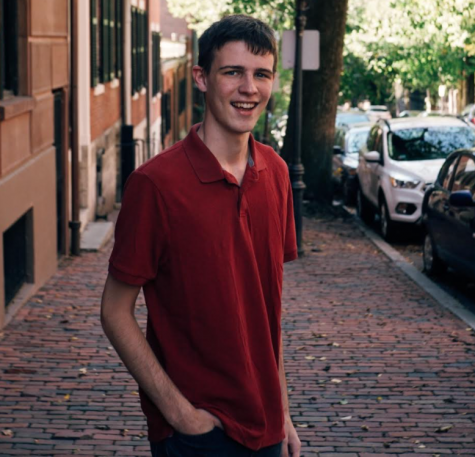 Jamie Taris, Web Editor | he/him
Jamie is a sophomore broadcast journalism major from Pelham, New Hampshire. He has a deep passion for sports, especially hockey and football, and hopes to one day be in the sports media field. When he's not obsessing over the latest sports news, you can usually find Jamie hiking or camping in the White Mountains, or spending time with his friends and family.