Chamber Choir finds a place at Suffolk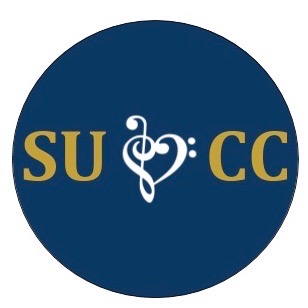 Amidst a diverse and growing pool of Performing Arts Office (PAO) groups at Suffolk, one of the newest additions to the talented student body is the Chamber Choir.
Born out of a limited number of singing PAO groups on campus, the Suffolk Chamber Choir was formed in the fall semester by Madlynn Bard, class of 2022 theater and psychology double major. Bard, a transfer student from James Madison University, had always sung in choirs and wanted to continue her experience singing in a college setting.
After seeing auditions for some of the PAO vocal groups, Bard noticed that Suffolk lacked a group who sang higher level choral pieces, which inspired her to start looking into creating the chamber choir. She began asking around campus and online if anyone was interested in starting a choir here on campus.
"There was a huge number of talented students who wanted to pursue higher level music," said Bard. "But unfortunately, the number of groups we had here at the university didn't supply enough positions for all of these musical students to fulfill."
Bard went and spoke to Kristin Baker, director of the PAO, to discuss how she could create a chamber choir at Suffolk.  After filling out the proposal, Bard and fellow founding members Camille Lajoie, Logan Casey, Zoe Meyers and Jackie MacAvery officially formed the Suffolk Chamber Choir.
A chamber choir performs different songs than what an A cappella or show choir might sing. Chamber choirs tend to focus on higher level songs, such as contemporary choral songs, foreign language pieces and classical pieces by musicians like Mozart.
"We want to create a group with an awesomely diverse repertoire that is well versed in multiple different genres of choral music," said Bard.
There are also specific roles a full ensemble must fill in order to achieve the best sound. The 25-30 person maximum group needs a range of sopranos, altos, tenors and basses in order to perform their music to the best degree.
Although the group was only formed last semester, they've already performed once while caroling around campus, and are looking to hit the stage soon.
"My hope for the group is that we will be able to perform in the Performing Arts [Spring] Showcase," said Bard. "I would love that more than anything. I think that, especially with the enthusiasm people are showing towards auditioning and the work ethic of our founding members, we will absolutely be able to pull something together for Spring Showcase."
The Suffolk Chamber Choir is looking to begin building their full ensemble with auditions being held in early March.
For more information regarding auditions and performances, connect with their Instagram @suffolk.chambers and Twitter @SuffolkChambers.
Leave a Comment
About the Contributor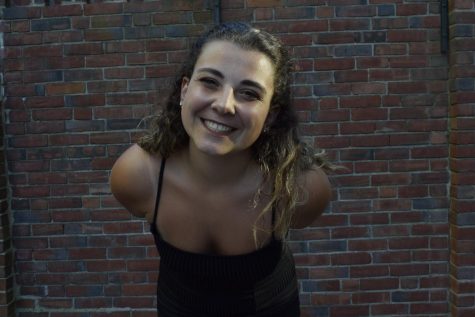 Phoebe Adams, Copy Editor | she/her
Phoebe is the Copy Editor for the Suffolk Journal. She is a senior at Suffolk University studying Journalism with minors in Spanish and English.
Phoebe is from Townsend, Massachusetts and is currently involved with Theta Phi Alpha Fraternity. She can often be found reading and exploring the city with friends. She hopes to continue to improve her writing while working for The Journal, and hopes to help others improve as well.
Follow Phoebe on Twitter
@PhoebeAdams98