London stabbings lead to U.K. terror convicts controversy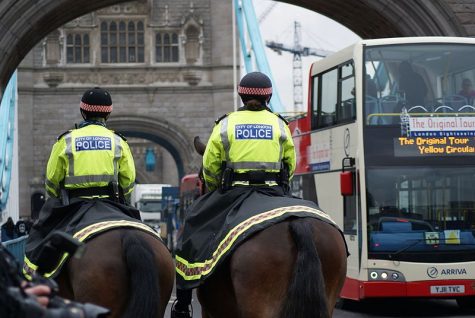 A man was shot dead by police in London last Sunday after a terror-related stabbing left three people injured, according to The New York Times.
Sudesh Mamoor Faraz Amman, 20, armed with a knife and a hoax explosive device strapped to his chest, stabbed two people in Streatham, South London. The attacker was shot dead by undercover police shortly after the attack, which ISIS claimed responsibility for.
Amman was recently released from prison in January, halfway through a three year and four month sentence for terror-related charges in December 2018.
Despite the damage done by Amman, only one of the victims from the stabbing received a life-threatening injury.  The other was treated for non-threatening wounds according to the BBC.
A third person was wounded by broken glass while police officers shot and killed Amman, putting an end to his stabbing spree.
This attack comes just months after a similar case in November, when Usman Khan, 28, stabbed and killed two people near the London Bridge, also wearing a fake suicide bomb vest. Khan was also released early from a 16-year jail sentence, only serving eight years for his involvement in a planned terrorist attack at the London Stock Exchange.
These incidents have sparked debates in the U.K. about how terrorism convictions are handled. The British government has proposed extending prison terms for terror-related convictions in addition to blocking early prison releases, according to The New York Times.
However, there is a law that prevents the British government from toughening a punishment mid-sentence, from the European Convention on Human Rights. It has been debated whether a longer prison term really helps offenders, as some evidence has shown offenders become more radicalized while in prison, according to The New York Times.
London mayor Sadiq Khan and numerous other citizens have expressed criticism in regard to motivations that led the terrorist incidents taking place.
Khan expressed concern over how much safety he can assure the public, doubt about the way prisoners are reformed and worry that those released may still be a danger to the public, in an interview with the BBC.
Knife crimes are a growing problem in London and the U.K., as strict gun laws have made knives a more commonly used weapon for all kinds of attacks, not just terror-related incidents. Knife violence rose steadily from 25,000 offenses in 2015 to almost 45,000 in 2019 according to the BBC.
Suffolk student Amar Mann, a sophomore entrepreneurship major originally from greater London,  explained that in light of the recent terror-incidents, he has given a lot more thought to the rise in knife-related crimes.
"It is on my mind when I'm visiting family from different parts of London, as their neighborhood isn't as safe as mine," said Mann.
The attacks in London have raised questions about how those at Suffolk would feel about the possibility of those with terror-related charges walking the streets of their own city.
May Winter, a global and cultural communications major, was appalled by the idea of those with terror convictions getting released early.
"That's absolutely ridiculous, that's poor governance. That's unjust, especially when there are people in prison that should be considered to be released early," Winter said.
The U.S. has faced a similar dilemma, when in May 2019 John Walker Lindh, known as the 'American Taliban,' was due to be released from prison. Lindh was the first American to face charges related to the war on terror.
President Trump said he tried to stop Lindh's release, however, there was no way to legally keep him in prison so he was released on parole on May 23, 2019, 17 years into a 20-year sentence.
Tuesday Feb. 5, 2020 saw the Terrorist Offender Bill released to British Parliament. The bill calls for terrorist offenders to be released only by the approval of a parole board and after serving at least two-thirds of their sentence. The bill would apply to current inmates as well as future offenders. The bill would not allow sentences for those currently incarcerated to be altered retrospectively.
Part of the aim of the bill is to block the release of Mohammed Zahir Khan on Feb. 28, 2020, who would be halfway through a four and a half year sentence for encouraging terrorism in May 2018.
About the Contributors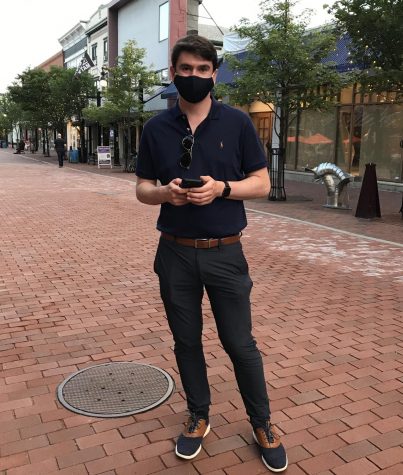 James Bartlett, Photo Editor, SJ Podcast Host | he/him
James Bartlett is a sophomore studying print and web journalism. Originally from Lowell, Massachusetts, James enjoys Boston sports, as well as the arts scene Boston has to offer. James has a strong interest in political journalism.
James is also the host of The Suffolk Journal Podcast.
Follow James on Twitter
@James_bartlett8
Email him at
[email protected]