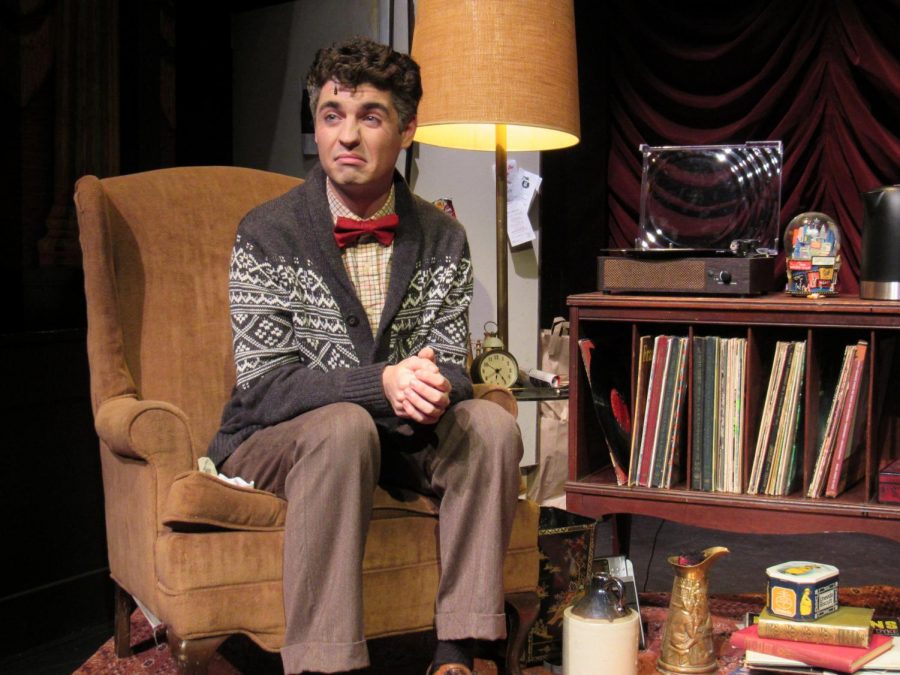 Courtesy of Mason Lafferty
Sophomore Mason Lafferty is a jack of many trades, but nothing compares to his love and passion for the theater.
Lafferty, who has performed in over 60 shows, has been on stage for as long as he can remember.
"I was Jesus the first Christmas after I was born and I haven't stopped. I've been in four shows a year since. I think I hit sixty-something recently. I don't know, I couldn't keep track anymore because I was doing too many," said Lafferty.
After 20 years of performing on the stage, Mason has decided to add playwrighting to his list of skills.
"I have started writing many shows, but I've never finished one before," said the advertising and theater major. "About a month ago, I woke up in the middle of the night and thought, 'Oh that's a cool idea' and usually when I have an idea, I'll put it in the notes section of my phone and I'll get to it eventually, but the note got longer and longer and I said to myself, 'Ah, I'll just get up and write it.'"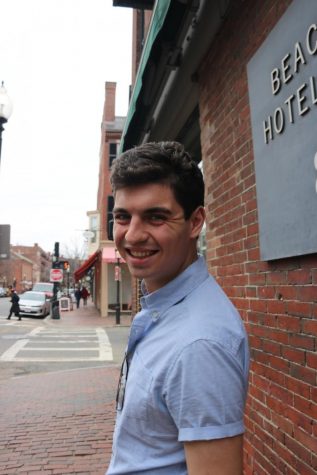 Lafferty was able to pen the entire show in a 24-hour period. When it comes to writing, Lafferty said it is relaxing for him, even though he considers himself to be rather busy with the five other shows he's currently performing in.
"I found it is a good outlet for closure on some topics. I have had to balance it with all the shows I'm in now. It's all about moderation," said Lafferty. "It's healthy to put a script down and take some time to think about it because you can't rush it."
Lafferty said that his piece "La Vie En Rose" is about the one that got away and finding closure.
"It's very generalized so the audience can relate to it no matter where you come from, who you've loved, if you've practiced theater or not, because it's not necessarily a show about theater and you don't need to like theater to appreciate it," said Lafferty.
The student explained that his hope for the show is to connect with as many people as possible.
"It's hopefully something that all kinds of people can relate to and hopefully get closure in their own way, for things they left unfinished," said Lafferty.
Making the show meaningful to a wide variety of people is something Lafferty believes to be one of the hardest parts of being a playwright.
"The hardest part is putting ego aside and not allowing personal message to be your main goal," he said.  "A lot of people will try to tackle topics that mean a lot to them, and that's good if it's displayed properly and made relatable. Relatability is the main thing."
Aside from minor bumps in the road, Lafferty says he is enjoying the playwrighting process.
"I've always been the person on stage so I've never had the perspective of not only writing, but hopefully directing a show," the playwright said. "I'm really looking forward to the audience's reaction to the material. There's a very specific tone that I'm going for, and if I achieve that, I think it will be a really beautiful thing."
Lafferty hopes to put on this show sometime between November and February of next year. He has come a long way in the playwrighting process, but he still has a lot to do before the show is ready to take the stage. He plans to submit it in the spring while continuing to workshop it.
"I've had a read through already, to hear what it sounds like," he said. "There's a professor at this school named Wes Savick who says, 'a play is never finished,' you just have to keep looking at it and the play will eventually tell you when it's finished. I don't know what the next steps are going to be."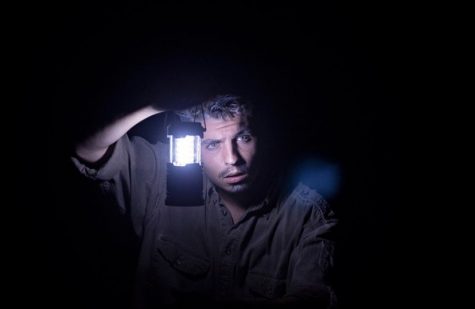 As for aspiring playwrights, Lafferty believes the creation process is about digging deep and really exploring your emotions.
"Write down everything. Channel your own hardships, successes and thought into writing because the best things you will create will come from lessons you've learned in life," he said.
The 20-year-old thespian claims that there is a lot of hidden talent at Suffolk, and that more people should consider stepping out of their comfort zones.
"More students should audition for something or try out for something. Anyone can do it and anyone has the potential to do it," he said. "I would urge people to branch out and try more things in college, as I'm trying to do myself. You only live once so you might as well give everything a try."